6 Best Southern Hemisphere Destinations You Can't Miss
Table of Contents
1. Sydney -- Australia
2. Queenstown -- New Zealand
3. Buenos Aires -- Argentina
4. Cape Town -- South Africa
5. Sao Paulo -- Brazil
6. Santiago -- Chile
Where should you go for the best holiday in the world? While the beauty of Hawaii, Paris and Venice tend to take the headlines, the southern hemisphere has some pretty spectacular spots to be taken into consideration. Plenty of destinations in the Southern Hemisphere offer the perfect warm escape from the dreary winter in the north. Here we have built the list of ultimate 2022 destinations in the Southern Hemisphere, these places are sure to get you planning your next getaway before you land home.
Sydney -- Australia
Sydney is a great destination with something to offer to any traveller. You'll find some of the most famous buildings in the world in Australia, such as the Sydney Opera House and Sydney Harbour Bridge. However, they are just a few reasons that make Sydney a popular destination. You can past some of the city's top landmarks between its best-known surfing beaches and take in Royal Botanic Gardens, aboriginal rock art, historic houses, coves and beaches.
It's hard to eat badly anywhere in Sydney, but one of the city's best areas for dining is Surry Hills. It's a celebration of art, architecture, and delicious food set within a trendy neighborhood packed with pubs, galleries, and cafes. For a more refined experience, dress up and don your wildest hat as you cheer on your horse at the Sydney Spring Carnival.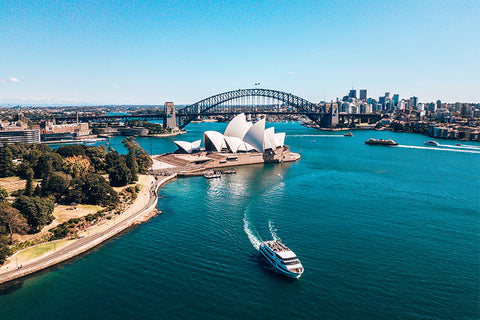 Queenstown -- New Zealand
Queenstown city is like the resort paradise of New Zealand. It sits on the shores of Lake Wakatipu, New Zealand's third-largest lake at an elevation of 310 meters (1,017 feet) above sea level, and surrounded by picturesque mountains and deep gorges. Even though you come here at any time of the year, visitors can still admire its unparalleled beauty with very fresh air.
A town built on activity, the city offers numerous opportunities for outdoor sports. From sky diving, to river surfing, to canyoning, Queenstown is perfect for adrenaline junkies. You can ride the gondola at Skyline and rage your way back down the legendary Queenstown Bike trail at breakneck speeds, or conquer the third-highest bungee in the world at the Nevis Highwire Platform in the nearby Southern Alps.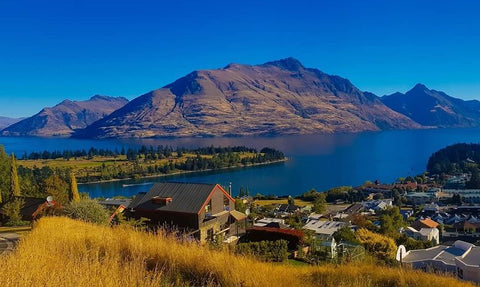 Buenos Aires -- Argentina
One of the best places to visit in South America during winter is Buenos Aires in Argentina. It's an elegant European-like city dropped in the middle of Latin America. City designers modeled the city with Paris in mind, as well as Madrid. Those who live here are known as porteños or "port dwellers," and more than three million call this city home. It's the perfect city for wandering and taking in the sights at a leisurely pace.
The World Tango Festival every August is a spectacle not to be missed. Between December and March, you can find plenty of free summer events around the city, like concerts and open-air markets. Eating delectable steak, and drinking fine wines, you'll also notice French architecture, Italian cuisines, and a Spanish-tinged nightlife which illustrate the many influences upon this not-so-little gem.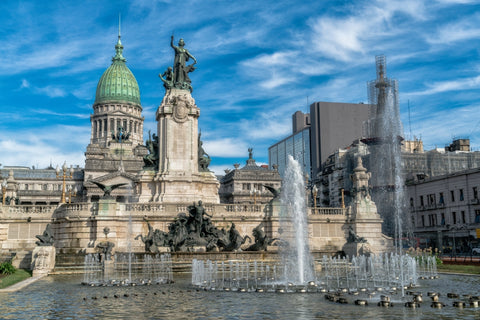 Cape Town -- South Africa
Cape town sits on a long, slender peninsula that juts south into the waters of the Atlantic Ocean and is crossed throughout its length by a mountain ridge. It's a vibrant seaside city, dominated by the natural beauty of its setting -- not least impressive is Table Mountain, climbing which is a top experience on any visit. With the Table Mountain on one side and ocean on the other, you can split your time between diving with sharks and hiking the mountain.
Near the city limits, grab some friends and hike Lion's Head or visit the famous Kirstenbosch National Botanical Gardens at the base of Table Mountain before scrambling to the top for stunning views of Cape Town and the surrounding area below.
The city has a dual personality, looking to Europe for its cultural origins while at the same time remaining deeply African. This mix of contrasting elements makes Cape Town one of the most beautiful and unique cities in the world, and even the most jaded traveller will not forget this amazing place.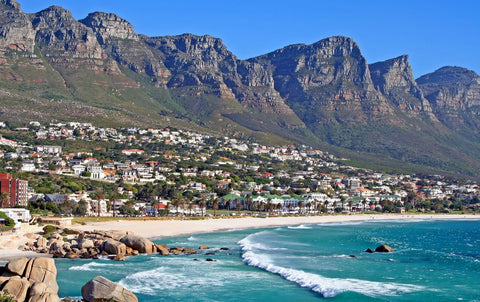 Sao Paulo -- Brazil
It is difficult to imagine today that São Paulo began life as a small village founded by the Jesuits. Nowadays, Sao Paulo is a sprawling, high-rise megacity. It might not have Rio's beaches and sultry good looks, but for urban explorers, it's a thoroughly rewarding destination. Behind first appearances this eclectic city hides a very lively cultural scene, a fascinating ethnic diversity, underground bars and nightclubs which are unique in the world...not to mention the great food!
From art-house theaters and underground bars to upscale restaurants and film festivals, this innovative hub of South American culture has something for everyone. Events run full swing during the drier, warmer months of late September through November. There is a lot of international inhabitants who found their temporary or lifelong home here, and who add on their own cultures and habits to an already mixed culture of Sao Paulo.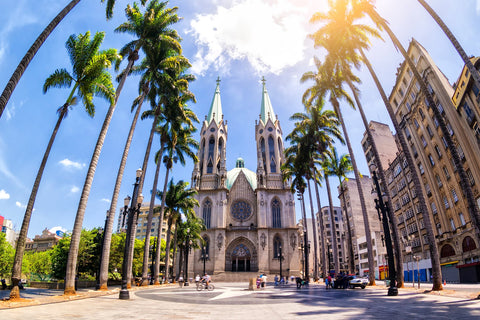 Santiago -- Chile
Located in the middle of a valley, surrounded by mountains, and crossed by a river, Santiago—Chile's capital—is emerging as a vibrant and cosmopolitan city, it also provides a great base from which to explore the stunning landscapes of Chile.
Santiago is situated between the mountains and the sea. This means that in a single day of your visit, you can enjoy skiing in the Andes in the morning and then sunbathe on the Pacific coast in the afternoon. Spring is the best time to sit outside and enjoy the lush greenery and wisteria blooming while you taste famous Chilean wines in the central valley -- or sip on Pisco Sours. Santiago is also alive with history, and when you are finished seeing the lush urban parks and fascinating museums of the city, you can enjoy some of the best nightlife on the continent.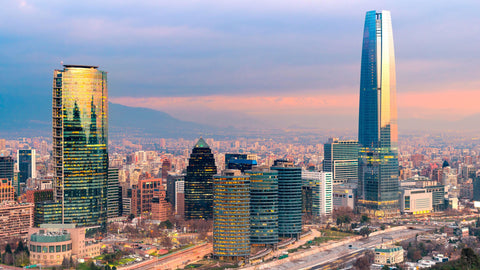 ---