8 Common Travel Problems and Their Solutions
Table of Contents
1. Getting Lost
2. Getting Sick
3. Language Barriers
4. Delayed/Missed Flights
5. Lost Luggage
6. Lost Passport
7. Getting Mugged
8. Encounter a Scam
When you commit to a life of travel you have to accept that it won't always be a smooth operation. There is nothing more stressful than being out of your element and dealing with problems. Throw in being in a foreign country and all the problems seem to multiply. That's why it's important to understand common travel problems in advance. The best solution to most travel problems is preparation. We've put together some of the most common incidents travelers deal with and how to avoid them so that your trip is smooth and hassle free.
Getting Lost
Even if you have never got lost in your life, it can happen with everybody in a foreign place, especially. Whether you are on a business trip or a recreational trip, unpleasant and stressful situations can potentially surround you. Thanks to the latest technology. There are many apps to use, such as Google Maps. Before you leave, download Google Maps and then download the offline map for whichever cities you'll be visiting. A word of warning though, this is not a foolproof plan! And of course, try not to panic. People usually very helpful and even if you will get any problems with finding directions or something else, they will try to help you if you ask.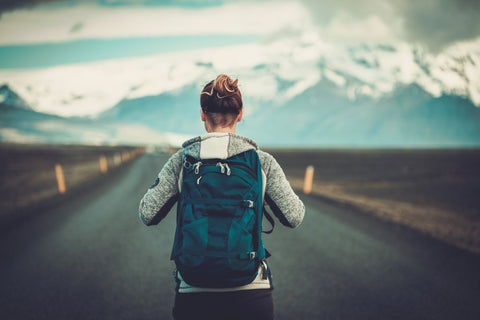 Getting Sick
We can get sick everywhere and anytime, unfortunately, but it is much worse if it happens when we travel. One of the most common problems that people face is travel sickness. It occurs when your inner ear sends signals to your brain that don't match what you're seeing. It can come on suddenly, and take a long time to fade.
For some people, it happens every time they travel. Others only suffer on certain types of transport. Before your trip, pack travel sickness medication and carry it with you all the time. If you don't have travel sickness medication then there are a few things you can try: always sit at the front of the vehicle you are travelling in, open windows and get access to fresh air. You can also keep your view on a fixed point or focus on other happier thoughts.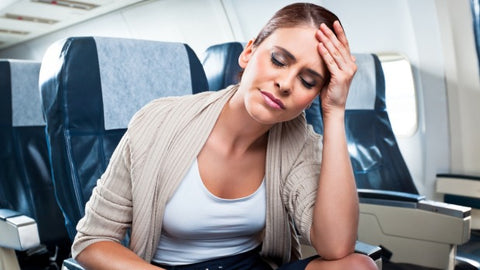 Language Barriers
Not being understood in foreign climes is proving to be more of a hassle than you'd anticipated. In fact, it's making you feel more than a little alienated and frustrated. In the 21st century it's very difficult to go to a foreign country without being able to learn at least one word of the language. You don't need to know every single word of your destination's language, just learning some key phrases and greetings.
In addition, body language, sign language, gestures and smiles are all powerful ways to communicate. Of course, you can make good use of the translator apps. Technology has evolved to the point of instant translation on a phone. Even if the translation isn't always perfect, it can help you solve most language problems.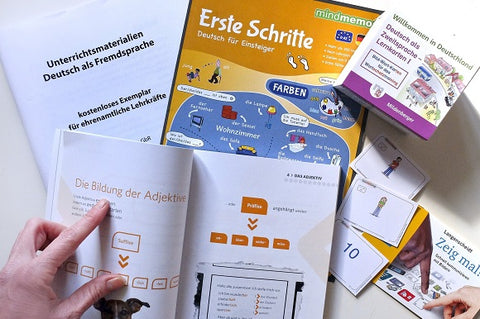 Delayed/Missed Flights
Somehow you missed your flight, though your first instinct when this happens is panic, you need to remain calm to find a solution to your problem. Either way, you need to check in with your airline. If it was your fault, the airline less likely going to provide you with the new flight for free, but sometimes they can offer you a standby option for the next flight. To avoid such a situation, make sure you arrive at the airport about 2 hours ahead of your flight.
Nobody likes being stranded in an airport because of a delayed flight, but delayed  flights are almost the norm. What you can do to avoid it is to keep in touch with your chosen airline both before and on the day of flying. Check the flight status online, so you are always up-to-date, and make changes to your itinerary if you need to.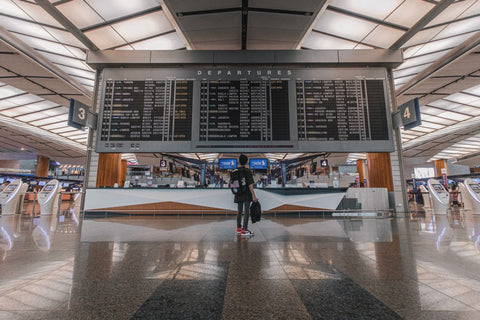 Lost Luggage
Just because you arrive at your destination doesn't automatically mean your luggage does. Some incidents can occur that may result in your luggage arriving at the wrong airport, or never leaving the one you flew out of.
If your luggage is lost, report it immediately and fill out a form. Keep all your documents including airline tickets, forms, baggage claim checks and any correspondence. Most airlines will will have to compensate you. To avoid a more significant problem with lost luggage, don't pack valuables in your checked luggage when packing. Never forget to attach tags to your suitcases with your return address on it.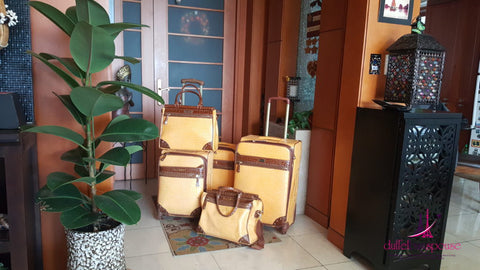 Lost Passport
Nothing worse than getting to your destination ready to enjoy your trip and discover new places and realize that you have lost your passport, right? In this case, you can face some serious delays in your travels. Therefore, one must be careful and know what to do in this situation. Firstly, contact the local police immediately and report that it's gone missing. Meanwhile, schedule an emergency meeting with your country's consulate and file for a replacement passport. Lastly you'll need to contact your travel insurance and report the incident to them.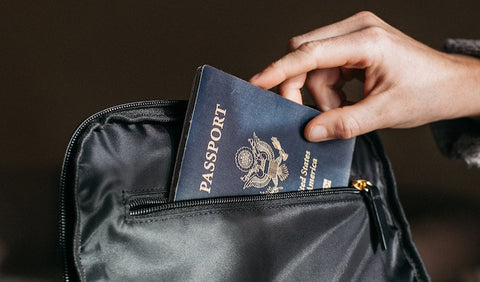 Getting Mugged
It could happen to anyone at any time in any place, when you're in a foreign country it's particularly terrifying. It's likely that not just your cash, but your ID, health insurance details, bank cards and even in some cases your passport were stolen. The first thing you need to do is report it to the police. You'll need a Crime Reference Number to claim on your insurance. Next, contact your bank and report your cards as stolen-- some banks are able to post you a replacement card. You're allowed to feel anger, rage and frustration, but you have to learn to let it go.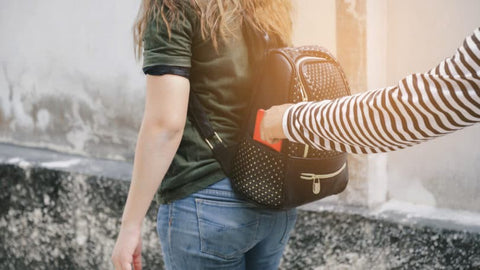 Encounter a Scam
Travelers run the risk of becoming potential targets for scammers, especially if you don't speak the language or are unfamiliar with the culture. You'll be less likely to fall for these scams if you've heard about them ahead of time. Thus, it's necessary do your research about local scams beforehand. This will help you to tackle a difficult situation and save you some priceless memories and no doubt, some money too. If someone does approach you, it's okay to walk away or disengage if they make you feel uncomfortable.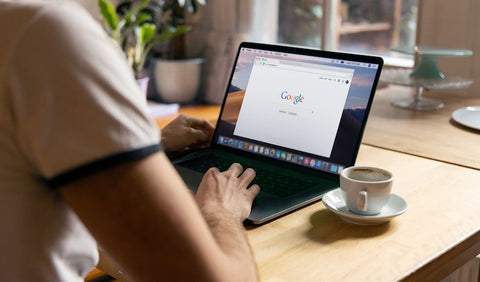 ---