Best Places for Paddle Boarding in Southern California
Southern California is one of the most beautiful places in America to paddle board. There are countless destinations that attract paddlers. And today we are going to be going over our top 5. If you are looking to find a wonderful SUP spot to spend your day on the water, be sure to check them out.
Balboa Island
The first one we'd like to introduce to you is Balboa Island. You can find it in the center of Newport. Since it's an inlet, it's an ideal location for all skill levels to enjoy the fun of paddle boarding.
The island itself isn't very big, so you can try circling the island on your paddle board, which will take just about one hour. But if you want to save some time for other activities, you can always choose to cut through the grand canal to speed up.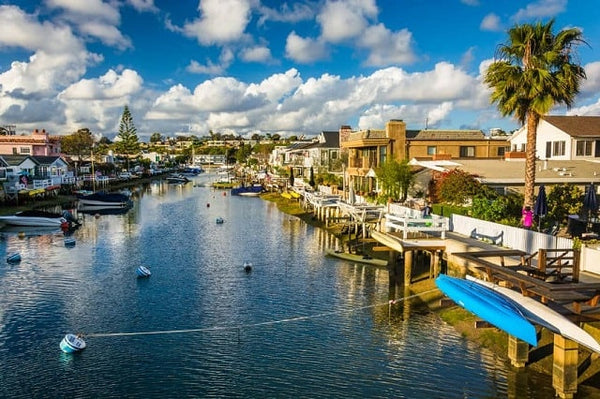 Crystal Cove
Move south to the Crystal Cove State Park and you will have open space and natural seashore which make this place an oasis for paddlers in California. It has 3.2 miles of shoreline for you to explore and 1100 acre underwater park, which could easily take more than one day to cover.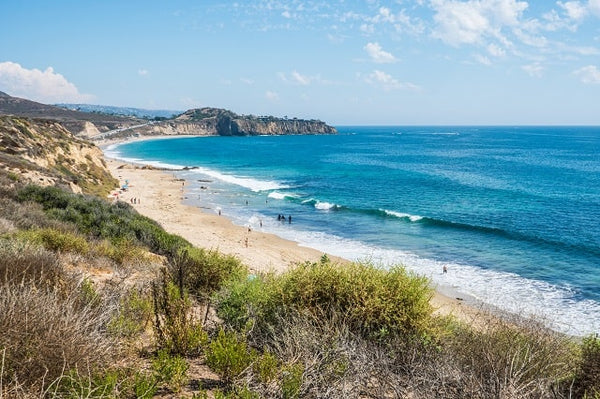 Fisherman's Cove
Continue to head south and you'll find the Fisherman's Cove. Located in north Laguna, this SUP spot is more suited to intermediate and advanced paddlers.
Once past the surf break, you'll open yourself to kelp forests, exposed wreath, and sometimes dolphins. With crystal clear waters and beautiful cliffside views, Fisherman's Cove is one of Orange County's greatest treasure.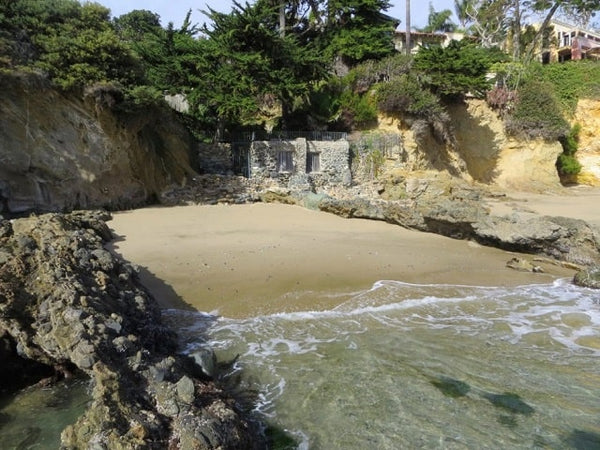 Carlsbad Lagoon
On the south side of our last destination is Carlsbad Lagoon. For those who's looking to exercise through paddle boarding, you can circumnavigate the lagoon for two to three miles or for the more leisure paddlers, you can explore the inshore channels and enjoy the secluded nature.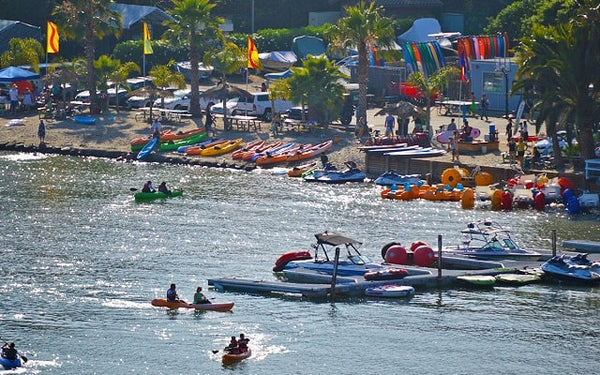 La Jolla Cove
La Jolla is many locals' hometown favorite. It's many tourists' first choice for a one-day trip in San Diego. Crystal clear water, kelp forests, Leopard sharks and various kinds of other marine life are only the tip of the iceberg at the San Diego treasure.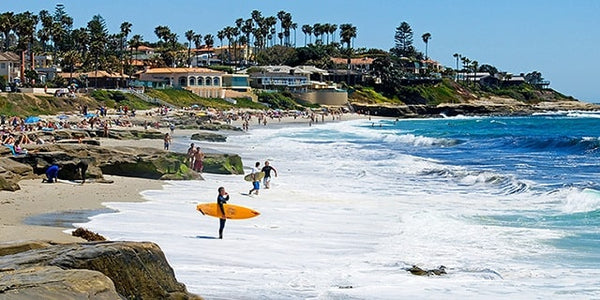 There are all sorts of wonderful places and the ones we introduced above are just a few of them. As long as you have a paddle board, there are a lot of places you can go to have fun on the water.
---