How to Protect Yourself from the Sun When Paddle Boarding
It's nice to be able to paddle out on a sunny day, but remember to be prepared even if the weather is nice. A lot of people tend to forget about sun protection when they get out on the water, and they shouldn't because it could be dangerous. Below are a few tips for you to stay safe in the sun when you are out paddle boarding on the water on a sunny day.
Wear Sunglasses
Sunglasses are necessary because they can protect your eyes from the sun's harmful UV rays. Get a pair of polarized sunglasses that are made to protect your eyes from the sun. It's an important safety tip for paddle boarding in the sun that most people overlooked.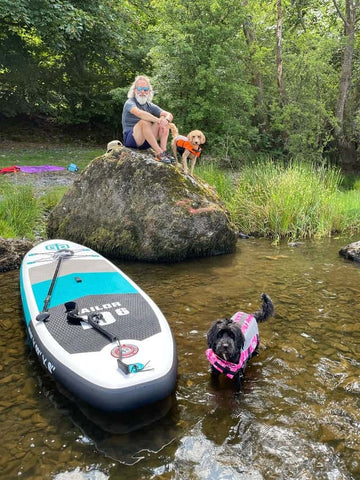 Don't go out when it's too hot
It's recommended to avoid high temperatures, even when you are on the water. Generally, the hottest part of the day is between 11am and 3pm. During this time, the sun's rays are at their strongest. So take shelter in the shade or just go indoors if possible, to avoid paddling under direct sunlight during this part of the day. You don't want to go out and risk getting sunburn and heatstroke, which are very likely if you paddle during this time period.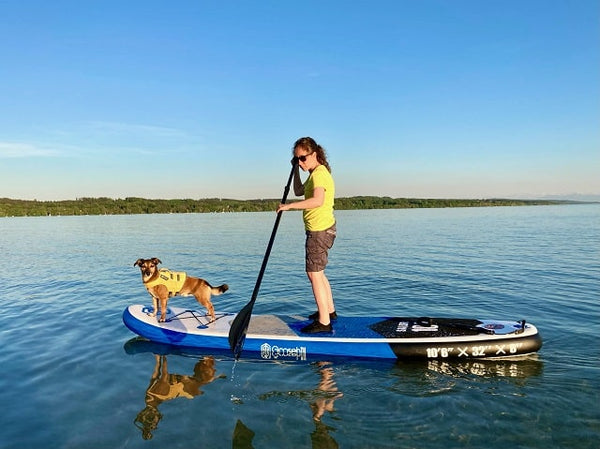 Drink plenty of fluid
It's easy to get dehydrated when paddling out on the water, so it's important to bring enough water to keep yourself hydrated when paddling in the sun. When the weather's hot, your body sweats more to try and cool you down which is why you need to drink more fluids than usual.
Apply sunscreen periodically
This is an important step that can't be overlooked if you want to stay safe in the sun. Wear SPF 30 as a minimun, and apply enough sunscreen 30 minutes before you go outside. And reapply at least every two hours when you are out on the water. If you are going to head in and out of the water, be sure to keep topping up your sunscreen even if it says it's water-resistant on the bottle.
Wear appropriate clothing
Sometimes sunscreen is not enough to protect your skin in bright sunlight, you might need to put on loose clothing to cover your skin and avoid having your back and shoulders exposed to direct sunlight. Wear clothing that has 50+ UPF sun protection to protect your skin from UV rays. A UPF 50 fabric blocks 98 percent of the sun's rays and allows only two percent to penetrate. You can easily find sun-protective clothing that looks great, and absorbs or blocks harmful UV radiation. Sun-protective clothing remains one of the most effective forms of protection against sun damage.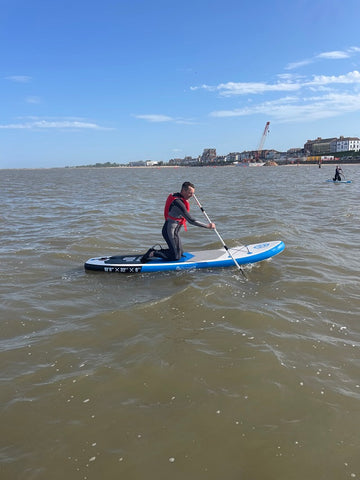 Other than the basic safety equipment like SUP leash and buoyancy aid, you should also have sunscreen or sun-protective clothing for your SUP session. It's an imporant step to make sure you can enjoy your paddling session safely on a sunny day.
---