TOP 6 Things You Need to Know Before Travelling to New Zealand
Table of Contents
Customs are Strict
Internet Access in New Zealand isn't Great
The Weather is Unpredictable
You Have to Drive on the Left Hand of the Road
You Can Camp for Free
Learn Some Local Lingo
A hobbit wonderland, a bungee jumper's paradise and the home of the haka dance danced by the rugby team -- three things most people know about the other country "Down Under", New Zealand. It is one of the most naturally beautiful and photogenic countries in the world, over 2.9 million tourists visit New Zealand every year.
If you want to get away from the stress of everyday life, then you need to think about planning a trip to New Zealand. In order to better prepare for your trip to New Zealand, we are here to share some other things you need to know before visiting New Zealand. And when you get there, something that might have confused you will now make total sense!
Customs are Strict
In some countries, you may have gotten used to quickly checking off your customs form and moving through the line without too many questions. Don't expect that in New Zealand. New Zealand takes the customs process very seriously because they want to protect their native plants and wildlife.
One of the first things you'll see when you get off your plane is signs everywhere warning that you'll be fined if you bring any food into the country. Basically, you can't bring food into New Zealand. You are also not supposed to bring "dirty" shoes and make sure that your gear is cleaned thoroughly before you pack it. They don't want you to bring non-native dirt with foreign contaminants into New Zealand.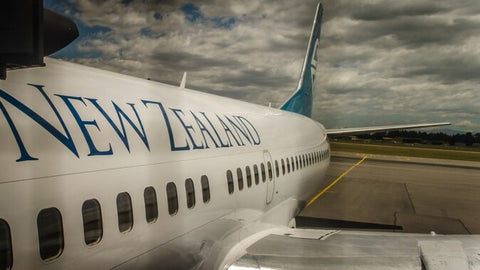 Internet Access in New Zealand isn't Great
One of the things to know about New Zealand is that their internet access isn't the best. If you like scrolling on social media while on vacation, you might have a hard time doing this during your trip in New Zealand. You might find cafes, hotels and campgrounds with "free Internet". However, you will usually have to pay a fee to use this Internet access.
You can also had a hot spot device and a local SIM card. But even when you did get connected, the speeds were nothing to brag about. If you're prepared for limited Internet in New Zealand, you won't have too much of an issue, like Google searches. Instead of spending your entire vacation hunting Internet connections, you should just unplug and enjoy your beautiful surroundings.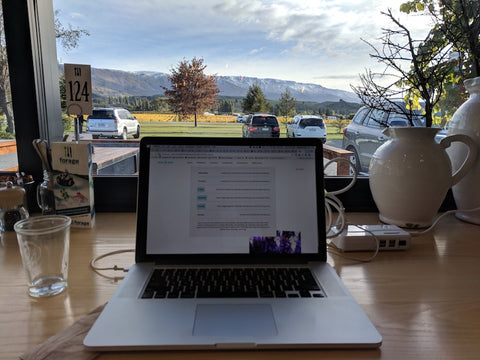 The Weather is Unpredictable
While the climate here is generally mild, you can still experience pretty extreme weather fluctuations in a single day., You are likely to experience snow, rain and sunshine in just one day. So be prepared! Make sure to wear layers and pack a jacket. And be sure to add some "flex days" into your itinerary because a surprise rainstorm might mess up your plans. 
While you can't plan for every type of weather occurrence, you can anticipate that summer temperatures will generally be on the mild side. If you're planning on traveling to New Zealand in the summertime, bring layers so that you're comfortable no matter what the temperature.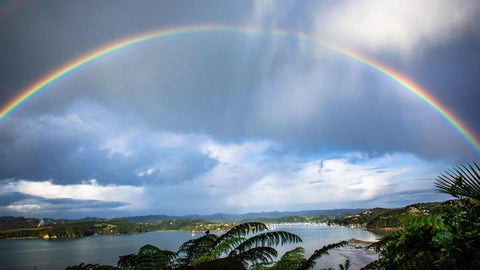 You Have to Drive on the Left Hand of the Road
As a foreigner road tripping in New Zealand, it's very important for everyone's safety and sanity to learn the rules of the road. Before jumping behind the wheel in New Zealand, you need to remember that driving on the left hand side of the road is standard in this country. If you're not used to driving on the left side of the road, think twice before renting a car and driving around New Zealand.
There are many one-way bridges on the South Island of New Zealand, which can be very confronting for travelers who've just hired a car and are still getting used to driving on the left-hand side of the road. As you leave the one-way bridge, remember to stick to the left-hand side if there's no on-coming traffic.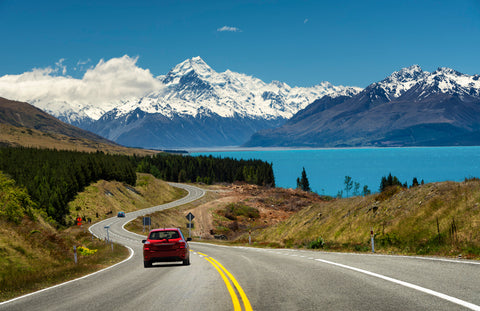 You Can Camp for Free
If you consider yourself an outdoor enthusiast, then you will love New Zealand. When staying in this country, you will have an endless array of outdoor activities to participate in. If you're traveling New Zealand in a campervan, you can camp for free in many places throughout the country. Some locations provide travelers with the opportunity to save money, with some areas even providing stunning vistas to wake up to. Check out the Department of Conservation's website before you go -- it's got plenty of practical information to help you find an adventure right near you.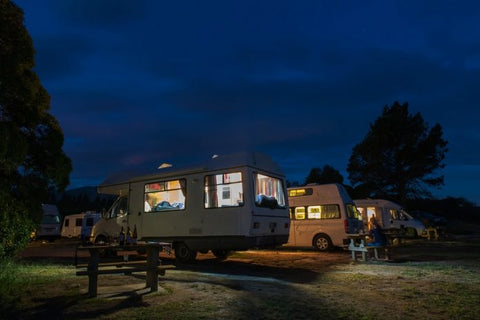 Learn Some Local Lingo
Though English is the most widely spoken, there are 3 official languages in New Zealand: English, Māori and New Zealand Sign Language. For the most part you'll have no problem understanding locals, but there are some specific sayings in New Zealand that might catch you off guard.
For example, we wanted to say Wa-NA-ka but it's actually pronounced WA-na-ka. That's why you may want to get used to the new accent before traveling. The locals will be glad you learned some of their history and culture before visiting. Plus, who doesn't love showing off their new lanugage skills?
---