5 Best Spots for Paddle Boarding in Austin, Texas
Table of Content
1.Snake Island
2.Lady Bird Lake
3.Secret Beach
4.Spring Lake
5.Travis Lake
6.Best Paddle boards rentals in Austin
Thanks to the spirit of innovation, we now have paddle-boarding-a physical activity that is a crossbreed of surfing and canoeing.
Having taken root in the Aloha State, it garnered fans and made its way across the United States. If you are an Austin native or a visitor who's curious about the sport, there are fantastic places for you to check out.
There are varieties of options when it comes to choosing where to go paddle boarding in Austin. If you own a stand up paddle board Austin can provide you with a wonderful SUP trip.
For thrill-seekers and adventurers, there are secluded spots and for beginners or crowd lovers, there are a couple of places to suit your preferences.
Get your own inflatable paddleboard now if you haven't got one and start to enjoy the fun that only stand up paddle boarding can give you.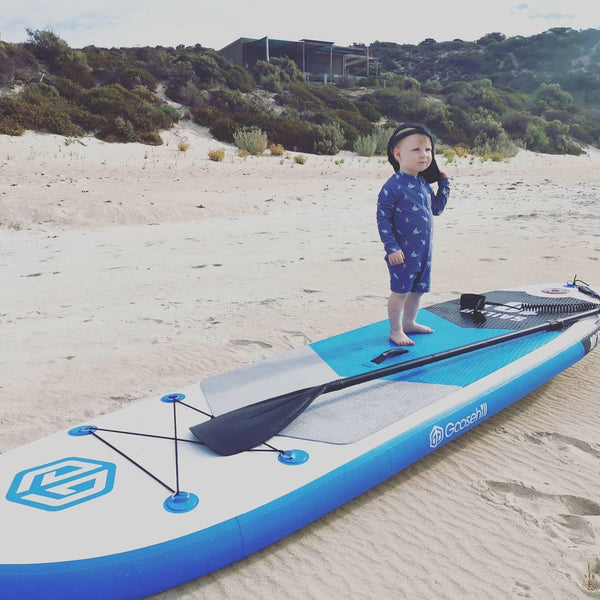 5 Best Spots For Paddle Boarding Near Austin 
Snake Island
Don't be put off by the name. There are no snakes on snake island, but there is plenty of open flat water. This island is tucked away on Lady Bird Lake and attracts only a small number of visitors due to its remote location.
At Snake Island, you can enjoy the challenge of accessing the island by non-motorized vehicles and take a tour around the island on a paddleboard. And if you're a fan of Spy Kids, you'll have fun being in the opening shot of the 2001 movie!
Lady Bird Lake
Lady Bird Lake is at the heart of Austin. The flatwater calmly reflects the city skyline while the banks house a sundry gathering of people out to enjoy the warm Austin weather.
Lady Bird Lake is a reservoir on the Colorado River and its conservation rules entail no motorized boats on the water. The lake generally has high volumes of visitors each day and even more, people come together on weekends. It's one of the most idyllic places for paddle boarding Austin can offer.
While Austin has a population of 1.3 million people, it also has a population of 1.5 million bats who like to begin their day during sunset around the lake.
It would be nice to wind down by watching those strange creatures dominating the lake after a busy day of paddle boarding. Also, if you are a fishing lover, you can totally try SUP fishing here with a fishing paddle board.
There's a high chance you are able to hook a largemouth bass here. So on Lady Bird Lake paddle boarding is not the only thing you can enjoy, there are more surprises to be discovered when you paddle on the lake.
Secret Beach
If you have wagered that Secret Beach is difficult to locate, you would be correct. It's a secret places for paddle boarding in Austin that not many people know about. Legend has it that it cannot be found by GPS even though it is just 15 minutes east of downtown Austin.
Secret Beach is the most secluded place for paddle boarding Austin has to offer. It is recommended to carry your own paddleboard as there are no rental shops around the area. After a long day enjoying the Secret Beach, consider getting a nice, decent meal in one of the many surrounding restaurants.
Spring Lake
In Austin paddle boarding spots can be found easily. If you are a beginner of paddle boarding Austin has Spring Lake for you. It's the perfect places for rookies to learn how to paddle board.
Located 40 minutes south of downtown Austin, Spring Lake is a marvel. With its crystal-clear flat waters and picturesque green surroundings, it's a great spot for a great paddleboarding experience for paddlers of all skill levels. The lake is preserved and tightly controlled to ensure no environmental harm is done. Thanks to this effort, it has maintained a reputation of cleanliness.
Also, because it is a preserved lake, access is limited. Paddlers can only access the lake through paddleboard tours arranged by REI Austin. Fear not, you will still get the full joy of enjoying the water freely with the tour and see the lake's limestone bottom and peer into the depths to see the teeming underwater life.
Lake Travis
Situated in one of Texas' leafy suburbs, Travis Lake is a haven. Featuring crisp blue waters, mesmerizing greenery and limestone cliffs surrounding the lake and a secluded feel,
Travis Lake should be on your list for paddle boarding. The community around the lake has realized the fun of paddle boarding and a number of businesses offering rental services have propped up. If you do not have your own board, fear not.
Chances are high that you can find a rental around the lake community. And with the high population of fish in the lake, you can take a shot at stand up paddle board fishing for a fresh catch.
Best Stand Up Paddle Boards Rentals In Austin
(1)Rowing Dock
Address:  on lady bird lake
Paddleboarding Cost: $25/hour or $55/day
(2) 

The Austin Rowing Club (ARC)
Address: 74 Trinity St Austin, TX 78701
Cost: $25/hour or $120/day
(3) Austin Kayak Tours
Address: Austin, TX 78748
Cost: $25/hour
(4) Live Love Paddle
Address: 1610 E Riverside Dr Austin, TX 78741
Cost: $20/hour
(5) Texas Rowing Center
Address: 1541 W Cesar Chavez Austin, TX 78703
Cost: $25/hour or $55/day
If you are a big fan of paddle boarding Austin is a great destination for just that. Added to the town's rich history, tasty BBQ, festivals, and the southern hospitality at the core of its culture, you're sure to get an experience of a lifetime paddle boarding here.
And Austin is not the only place in the U.S. that has these wonderful paddle boarding spots. You can find plenty of wonderful lakes to paddle board and other paddle boarding spots in California, Florida, and other places all across the U.S. 
If you are a beginner in paddle boarding, remember that the paddle board you use could have a critical effect on your paddling experience. So it's important to get the right board for yourself.
For beginners, there's no need to get those expensive boards, a suitable budget paddle board would work just fine. And Goosehill has one of the best paddle boards for beginners. With a good inflatable paddleboard, you would be able to better enjoy the sport.
---