The 4 Best Places to Go Paddle Boarding in Atlanta, Georgia
Table of contents
1.Lake Allatoona
2.Stone Mountain Lake
3.Morgan Falls Overlook Park
4.Lake Lanier
Best Places To Go Paddle Boarding in Atlanta
You'd think in an inland city like Atlanta, it's hard to find a best place for stand up paddle boarding. But the truth is, there are more places for stand up paddle boarding than you'd think in the city of Atlanta.
Atlanta is home to a lot of scenic lakes, waterways and rivers. Here are some wonderful SUP spots to go paddle boarding in Atlanta.
If you enjoy stand up paddle boarding Atlanta is actually a nice place to do it. To have the best SUP experience, be sure to get an inflatable paddleboard that best suits you. For a wonderful beginner paddle board, check out Goosehill Sailor All-around SUP.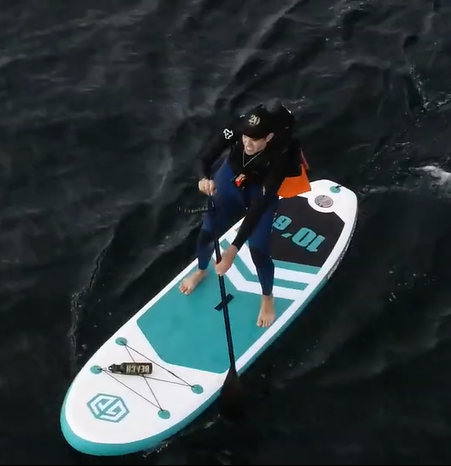 Lake Allatoona
There are a lot of spots surrounding Lake Allatoona where you can launch your board in. Toonigh Falls is just a few miles away so if you want to see something different and beautiful, this is the place to be. Also, consider taking a trip to the Little River Marina and you should be able to spot some wildlife on the way.
The Red Top Mountain State Park borders Lake Allatoona and is a great place for a variety of recreational activities. You can spend the night and camp in the park and the park is a great place for star gazing. Popular choices of recreation other than standup paddle boarding include hiking, camping, kayaking, etc.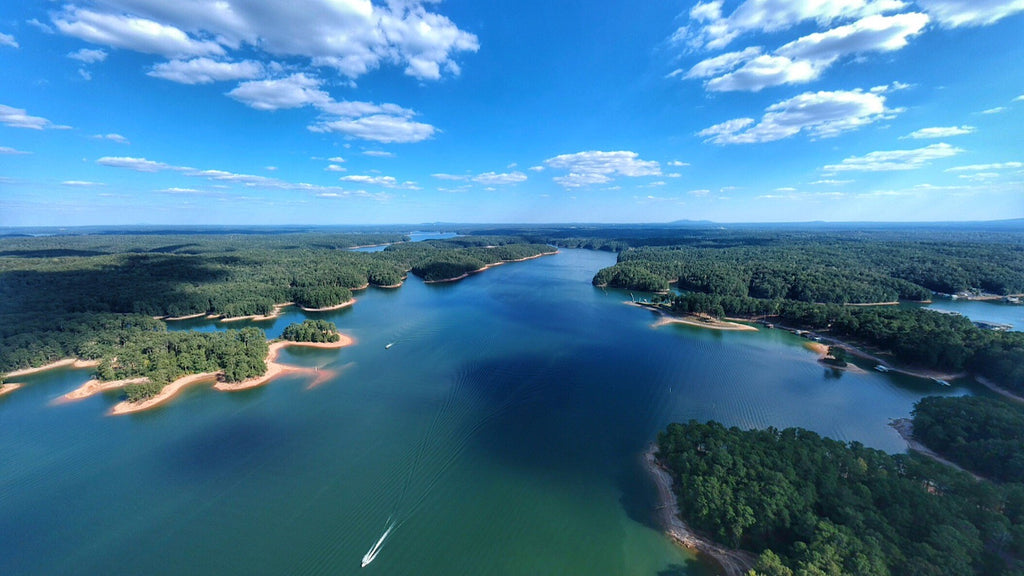 SUP Rentals Nearby:
Murphs Surf
Website: http://murphssurf.com
Address: 6986 Bells Ferry Rd Woodstock, GA 30114
Services Available: Rafting/Kayaking, Paddleboarding
Hours: 
Monday-Open 24 hours
Tuesday-Open 24 hours
Wednesday-Open 24 hours
Thursday-Open 24 hours
Friday-Open 24 hours
Saturday-Open 24 hours
Sunday-Open 24 hours
Phone: (678) 672-9917
Stone Mountain Lake
On Stone Mountain Lake, motorized boats are not allowed, so you will only find kayaks, paddleboards and canoes on the water. If you want to make progress on your paddling skills, this would be a great destination for that. You can have the best view of Stone Mountain from the surface of the lake while paddling. Fishing is also a popular recreational activity here.
The most common species you can find here are Bluegill, Largemouth Bass, and Black Crappie. One thing to note is that you are not allowed to swim in the lake so be careful and avoid crowds when you are paddling on the lake.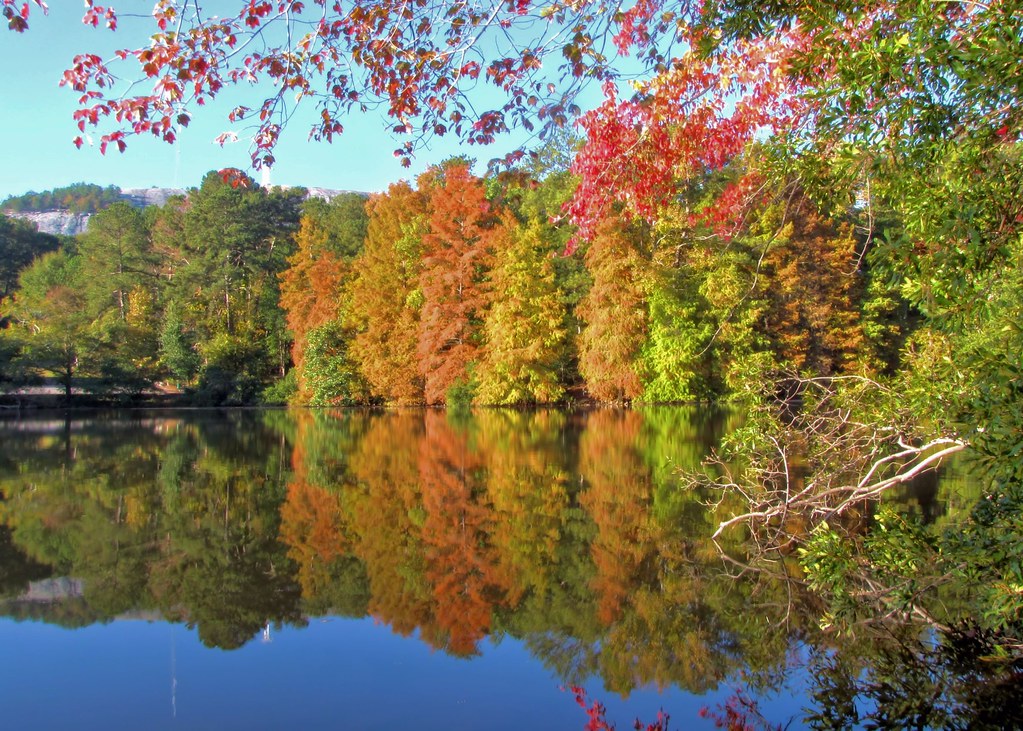 Morgan Falls Overlook Park
If you are new to paddle boarding Atlanta has Morgan Falls Overlook Park for you. Morgan Falls Overlook Park is a suitable choice for those who just start to paddle and want to sharpen their SUP skills. It has scenic views and a generally peaceful environment.
The flat water is perfect for newbies to learn and improve their SUP skills. The lake is surrounded by 30 acres of lush green forest which is filled with all kinds of wildlife and foliage. Sunset at Morgan Falls Overlook Park is beautiful, be sure to check it out if you have the time.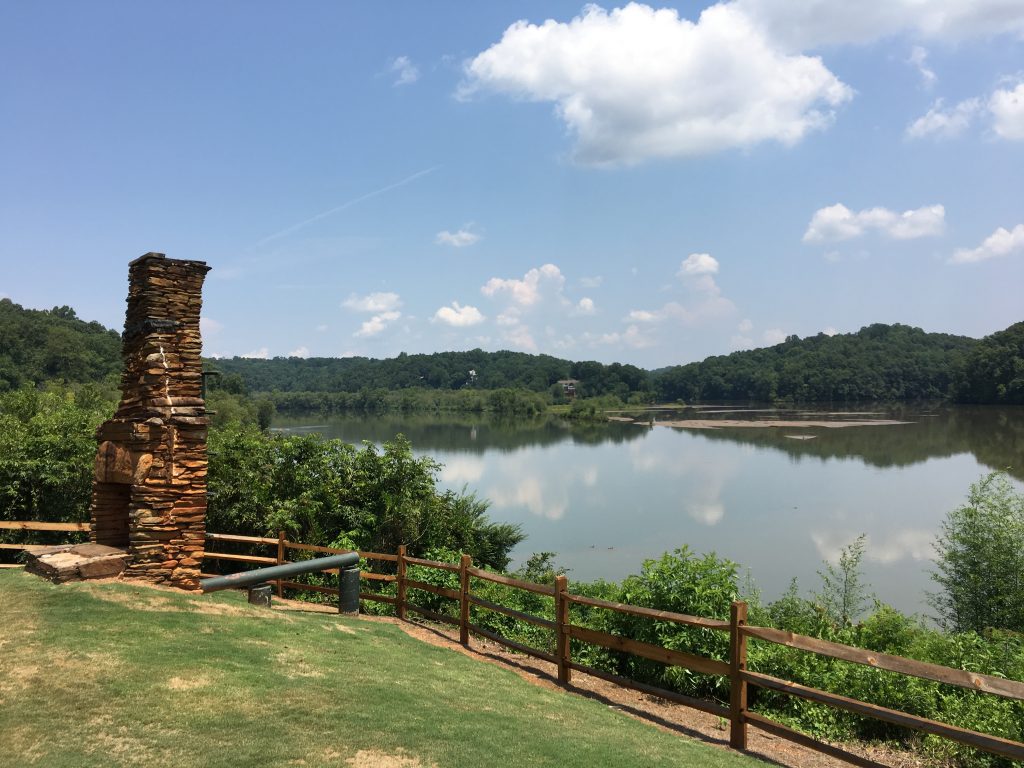 SUP Rentals Nearby:
High Country Outfitters - Paddle Shack
Website: https://highcountryoutfitters.com/pages/paddle-shack
Address: 200 Morgan Falls Rd Sandy Springs, GA 30350
Services Available: Paddleboarding, Rafting/Kayaking
Hour: 
AUGUST 1ST - SEPTEMBER 25TH
Saturday: 10AM - 5PM
Sunday: 10AM - 5PM
Phone: (404) 977-2523
Lake Lanier
If you like relaxing on your paddleboard Atlanta has Lake Lanier for you. Lake Lanier is a popular destination for recreation. It's the largest lake in Georgia so you are guaranteed to have lots of space.
The water is mostly flat and calm so if you want to hone your paddling skills, this is the right place for you. Around the lake you can find some pretty nice camp sites for you to extend your stay. Paddle boarding is not the only option for water sports. Lake Lanier has some nice places for swimming, water skiing, boating and kayaking as well.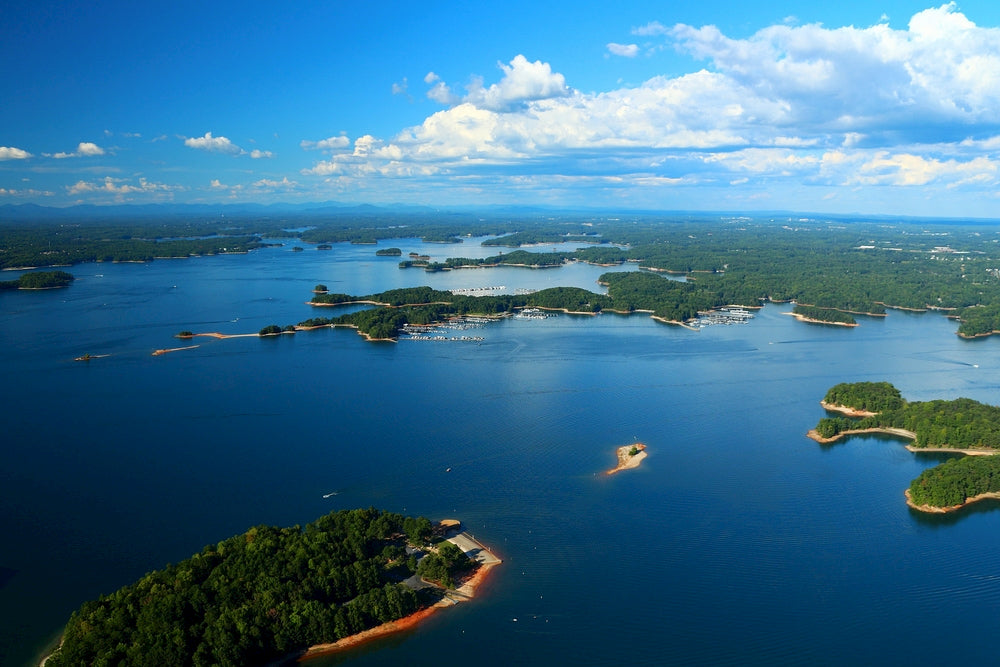 SUP Rentals Nearby:
Energy Watersports
Website: https://www.energywatersports.org/
Address: 7650 Lanier Islands Pkwy Buford, GA 30518
Services Available: Paddleboarding, Surfing, Teaming Building Activities
Hours: 
Monday-10AM - 5PM
Tuesday-10AM - 5PM
Wednesday-10AM - 5PM
Thursday-10AM - 5PM
Friday-10AM - 7PM
Saturday-10AM - 7PM
Sunday-10AM - 7PM
Phone: 678-300-0018
In Atlanta paddle boarding is a very good option for recreation. You have a lot of places to paddleboard in Atlanta. If you enjoy the time on your inflatable paddleboard Atlanta can actually be an ideal place for you to have fun with your SUP board.
If you enjoy recreational activities and group activities, paddle boarding is the kind of sport that can give you the best of both worlds. There are a lot of places in Atlanta and a lot of ways for you to have fun with your stand up paddleboard.
Most of the spots for paddle boarding in Atlanta we recommended have calm water, so even if you are not an experienced paddler, you can have fun. But if you need, here are some tips to help you paddle like a pro. With these skills you will set yourself apart from the newbies and improve quickly.
Paddle boarding is a new trend, and went viral quickly in the past few years. It's common to go outside to paddle and see someone using the same board as you. If you want to set yourself apart from the crowd, consider getting a custom paddle board. Goosehill is now providing SUP lovers with an awesome paddle board customization service which allows you to design your own paddle board. It's helped hundreds of paddlers make their dream board. 
---