What Is It Like To Go Paddle Boarding In Currumbin
Currumbin holds a special place when it comes to paddle boarding in Gold Coast seaside suburbs. A warm village community, insta-friendly beaches and plenty of good vibes come from the beachfront suburb.
There's a good chance any SUP enthusiast would love to paddle board in Currumbin.  With so many SUP festivals going on around the area, we decided to give you a rough overview of how it is like to paddle board in Currumbin. If you are planning on a serious session of paddle boarding Currumbin shouldn't be missing on your SUP spot list.
Paddle boarding in Currumbin
Interesting? Keep scrolling to find out why the beachfront community is worth a paddle or so.
The first place to start your paddling session should be right at the Currumbin Creek, an inlet linking the waterways of the Rainforest Mountains to the ocean.
The Currumbin Estuary has calmer waters, which is why we recommend paddle boarding here (newbies be keen!). Starting your paddling session right off the beaches is not something we'd suggest unless you're a badass in the surf.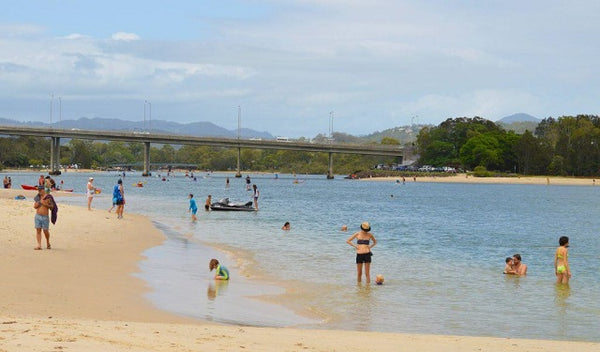 SUPing is a river, canal, or lake kind of sport, but experts normally have no problem SUPing during high swells or windy afternoons at the beach. The south side of the estuary in Currumbin Creek is the most popular section and you'll be paddle boarding shoulder to shoulder with all kinds of surfers, SUPers, and kayakers. Just remember to come early if you want to get enough parking space.    
If you like the serenity of the Currumbin Creek, then paddle a few kilometers inland as you experience picturesque apartments and lovely forest mountains of Tarrabora, and Beree-Badalla Reserves. We've also found a great quiet section where you can go with your family and relax without having to deal with lots of people. In fact, the only people who you might find here are members at the local canoe club who are out of the waters before 10am.
The amazing discovery spot is near the Salk Oval, right next to the Thrower Drive Bridge. It is an incredibly serene area with lots of shade and less crowded. The waters are shallow and you'll have an easy time training kids or total newbies a thing or two on SUPing.  
Furthermore, the spot is not entirely secluded and a few strides across the bridge you'll find cafes and restaurants in case you need to fuel up. There are plenty of other spots as you head inwards to the west side of Currumbin. However, don't get too enthusiastic as you paddle inwards - you'll have a longer distance paddling back to the beach!
If you're up for some intense stand up paddling, then head over to the Tallebudgera Creek, a nice spot for paddle boarding in Currumbin framed by Palm Beach and Burleigh Heads National Park. Although Tallbudgera is a few kilometres away from Currumbin, its paddling experience is exhilarating and the Tallbudgera Beach will definitely satisfy your thrill.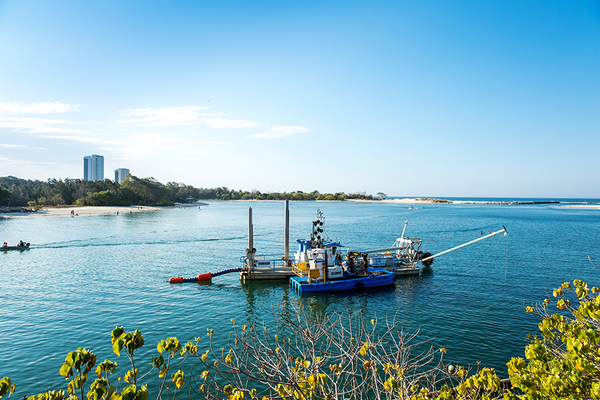 No paddle board? Don't fret, Currumbin has a variety of SUP rentals and surf clubs for you to hire longboards at affordable prices. Even if you're completely new to stand up paddling, at the northern end of the beach you'll find vans at the northern side of the beach offering training services for beginners. The personal trainers are friendly and you'll not only get to know SUPing, but also mingle with the friendly community of surfers at the waves.
Paddleboard rental in Currumbin: 
1. Action Outdoor Hire
Website: http://www.goldcoastoutdoorhire.com.au/
Address: Tallebudgera Dr, Palm Beach QLD 4221, Australia
Hour: 
Monday 8AM–5PM
Tuesday 8AM–5PM
Wednesday 8AM–5PM
Thursday 8AM–5PM
Friday 8AM–5PM
Saturday 8AM–5PM
Sunday 8AM–5PM
Phone: +61466816754
2. All Coast Paddle Board Hire
Website: http://allcoastpaddleboardshire.com.au/
Address: Murlong Crescent, Tallebudgera Dr, Palm Beach QLD 4221, Australia
Hour: 
Monday 8:30AM–3:30PM
Tuesday 8:30AM–3:30PM
Wednesday 8:30AM–3:30PM
Thursday 8:30AM–3:30PM
Friday 8:30AM–3:30PM
Saturday 8:30AM–3:30PM
Sunday 8:30AM–3:30PM
Phone: +61416265864
Finally, a beachfront community like Currumbin must have its own heritage when it comes to having some bit of fun after a paddling session. If you get to Currumbin at the right time (September-ish), you'll have a chance to experience the great Swell Sculpture Festival. A decade-old tradition and a nice family event hosted along Pacific Parade.
The Swell Sculpture Festival paints a vibrant picture along the Pacific Parade with sculptures all over the place. The sculptures offer really good sightseeing spots for beach walking, SUPing, or even surfing.
Waves at the Currumbin can be crowded but what fun is it when you're all alone in the ocean? Paddling here is a rejuvenating experience with lots of interesting stops and breaks for SUPers. We'd recommend the Currumbin Creek for beginners or skilled paddlers who prefer calm waters and Currumbin Alley or Tallbudgera for expert SUPers who wouldn't mind sharing the waters with surfers and dodging occasional speed boats. Currumbin ticks all the boxes for a SUPer looking for a new experience! 
If you haven't made up your mind in trying paddle boarding in Currumbin, just get an inflatable paddle board and try it out, that way you will find the sport to be fun, relaxing and rewarding. Looking for a trustworthy SUP brand? Check out Goosehill SUP Board. The company's been providing SUP enthusiasts of high-quality products with reasonable price tags. 
---