Paddle Boarding in Palm Beach - Paddling Guide
Palm Beach has long been a great place for relaxation and recreational activity for locals of New South Wales. The locals usually call it "Palmy", which shows how much they love the place. And like most of Australia's coastal areas, Palm Beach could serve as a great place for paddle boarding, a sport that didn't gain wide acceptance until recent years. And it's now a very popular water sport in Australia. If you are a resident in New South Wales and haven't tried paddleboarding, you should. And Palm Beach would be the perfect spot for your very first stand up paddle boarding session. Here's what makes Palm Beach the perfect spot for paddle boarding.
Why You Should Go Paddle Boarding in Palm Beach
Table of content:
1. Beautiful Beach
2. Different views along the beach
3. Delicious food at the local restaurants
4. Beautiful ocean for water sports
Beautiful beach
If paddle boarding is just part of your plan for a day of relaxation then Palm Beach would be perfect for you. On the beach, you have the nice golden sands and clear waters in the ocean suitable for paddle boarding as well as surfing, swimming, and a lot of other water sports you can think of. It's the perfect place for a relaxing getaway.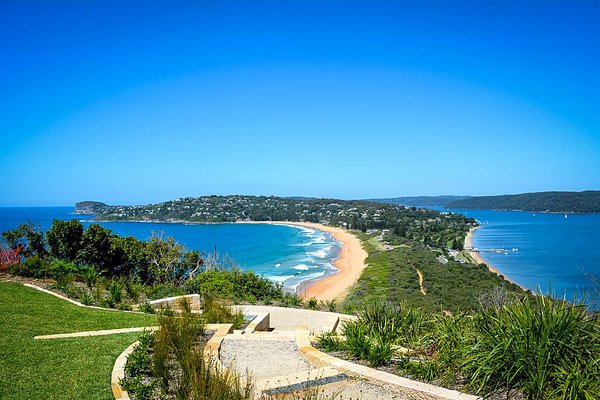 Different views along the beach
If you intend to explore the whole place, then be ready to be surprised and amazed because there are just so many places in Palm Beach you can go to. First, you can head to the north side of the beach to find the famous Barrenjoey Lighthouse and the lightkeeper's cottages in Barrenjoey Head. And go for another 800 meters to the top to see the Ku-ring-gai Chase National Park, Broken Bay, and the Central Coast. Simply by walking on the beach you can discover some surprises. The beach connects four reserves including Hordern Park, Wiltshire Park, McKay Reserve, and Dark Gully Park. Along the way, you might even have the chance to spot some native Australian animals and plants. You can even go further to the south of Sydney to the 100-kilometer-away Royal National Park
Delicious food at the local restaurants
It's not just paddle boarding in Palm Beach you can enjoy. After a long and satisfying session of paddle boarding, a delicious meal would be an ideal follow-up. And you won't be disappointed. Restaurants worth noting here are Boathouse Palm Beach and Jonah's. You can enjoy a nice delicious breakfast in Boathouse Palm Beach, go paddle boarding in the ocean, and head to the award-winning Jonah's to enjoy contemporary Australian cuisine after fishing your paddle boarding session. You can even choose to stay the night at the place since it offers 11 well-appointed rooms.
Beautiful ocean for water sports
If you don't have a paddle board, you can rent one from the local store on the north side of Currumbin Creek. Other than paddle boarding in Palm Beach, there are other places to go and things you can do. The Basin is a popular spot for camping which offers a sheltered swimming lagoon and barbecue facilities and picnic tables. If you want things to be more exciting, surfing would be a great option. You can find groups and private lessons surfing at Manly Surf School at the southern corner of Palm Beach. Humpback whales are frequent visitors to Australia's east coast. There's a whale-watching cruise for you to see these amazing creatures during their migration. The right time for seeing them would be May to November.
Paddle board rentals near Palm Beachm, NSW
Tony Henry's Avalon Stand Up Paddle
Website: http://avsup.com.au/
Address: Delecta Avenue Clareville Beach, Avalon Beach NSW 2107, Australia
Hour: 
Monday 8AM–3PM
Tuesday 8AM–3PM
Wednesday 8AM–3PM
Thursday 8AM–3PM
Friday 8AM–3PM
Saturday 6AM–8PM
Sunday 8AM–3PM
Phone: +61413363405
So if you are into paddle boarding Palm Beach is there to offer you a wonderful day on your stand up paddle board. Also, it's got other wonderful things going on like the tempting local restaurants and beautiful views. Come to Palm Beach and you will know why people like this place so much. It's all for good reasons.
---