5 Best Spots for Paddle Boarding in Missouri - Goosehill SUP
Table of contents
1.Wakonda State Park.
2.Big Lake State Park.
3.Echo Bluff State Park.
4.Stockton State Park.
5.Finger Lakes State Park.
Paddle boarding is the kind of sport that you can enjoy on most bodies of waters you can find. And Missouri is a state that's filled with all kinds of wonderful bodies of water for stand up paddleboarding.
If you are paying a visit to the state or happen to live there and a SUP enthusiast, be sure to check out our top 5 places for paddle boarding in Missouri.
5 Amazing Places To Go Paddle Boarding in Missouri
(1) Wakonda State Park
Wakonda State Park used to be mined of gravel which Missouri's secondary highways was constructed from. Now it's been converted into an area for all kinds of recreational activities.
Located in northeast Missouri, Wakonda State Park features six lakes for you to do all kinds of water sports you like. If you are paddle boarding here in the migratory seasons, you will be accompanied by thousands of waterfowls attracted to this place by the clear waters.
For a fishing enthusiast, SUP fishing is also a feasible option here. You'll have the chance to get bluegill, catfish, largemouth bass and crappie but there are certain restrictions, be sure to check them out before fishing there.
To explore the park more thoroughly, you may getting a campsite and camp here. There are 79 campsites, both basic and electric, available to visitors.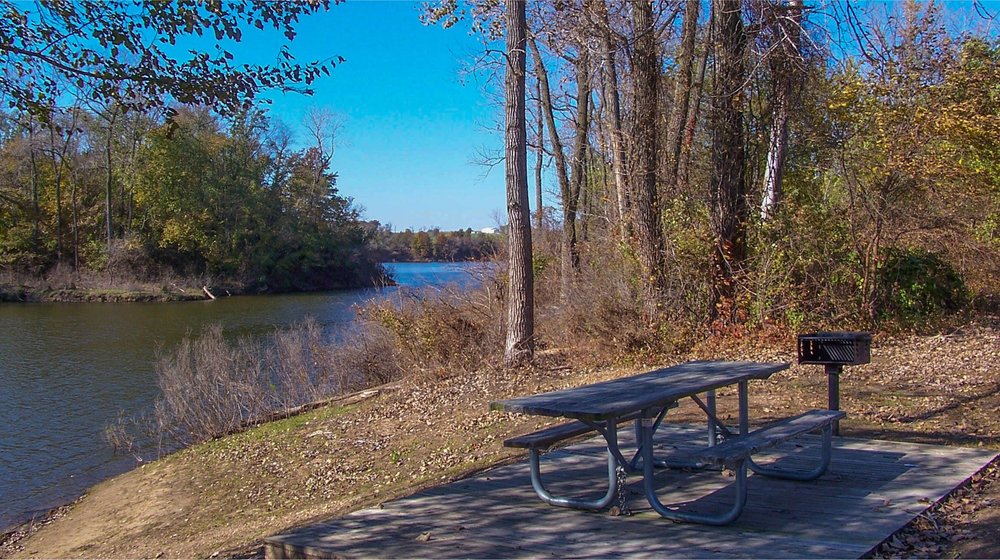 (2) Big Lake State Park
Big Lake State Park is one of the most popular location for outdoor recreation in northwest Missouri. Inside the park you will find the largest oxbow lake in Missouri. The shallow water of the lake makes it a good place to practice your SUP skills.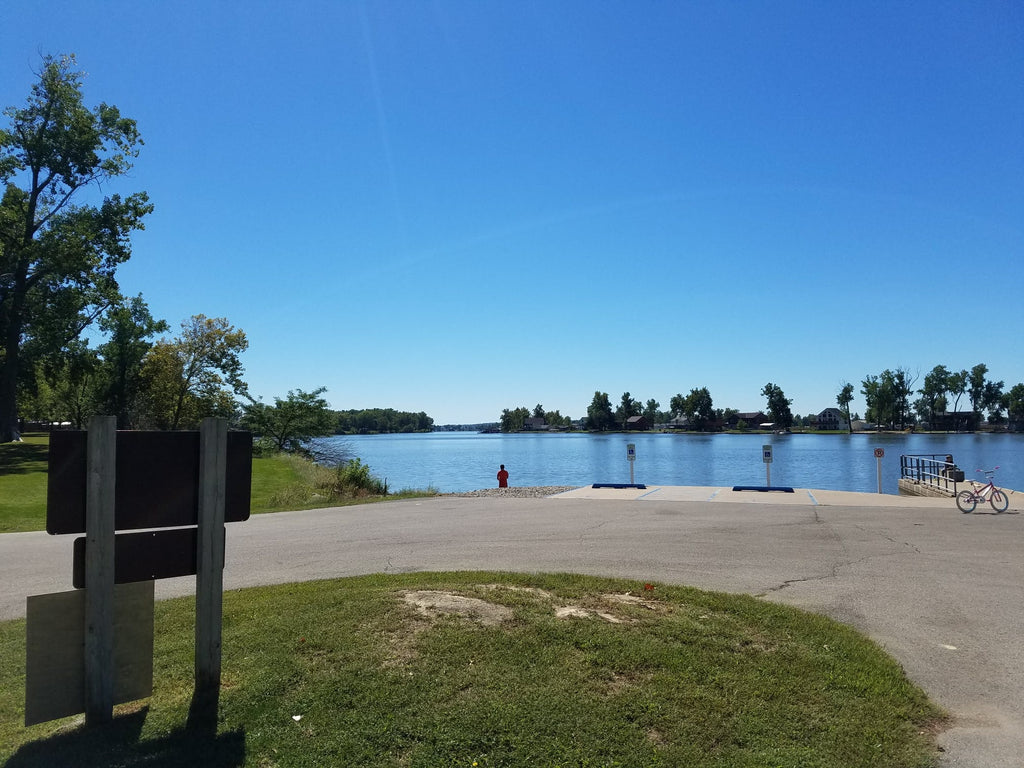 The view of the sunset is magnificent in the park, especially from the surface of the water. So when you are paddle boarding in the evening, you will also get to enjoy the sunset.
This place is filled with all kinds of wildlife, so when you are paddling, pay attention to the surrounding environment and you'd be amazed. One day might not be enough to experience the beauty of the park, if you want to explore the place more thoroughly, you can take one of the premium lakeshore cabins the park offers for you to have a good night in the park.
Other than the cabin, they also have basic and electric campsites for visitors who want to extend their stay.
(3) Echo Bluff State Park
Echo Bluff State Park is a great choice for spending a relaxing weekend with family and friends. You can find over 60 campsites or the iconic lodge and all kinds of amenities you can hope for in the park for you and your travelling companions to spend a wonderful night.
The sinking creek is a great place to launch your stand up sup board and start your SUP session. Other than paddle boarding, there are a lot of other recreational activities you can do in the park like fishing, swimming and hiking, etc.
While you are on your SUP board, pay more attention to the surrounding environment because it's going to be amazing and you don't want to miss that. The park is surrounded by towering bluffs and acres of forestry, all of which can be seen when you are paddling on the Sinking Creek.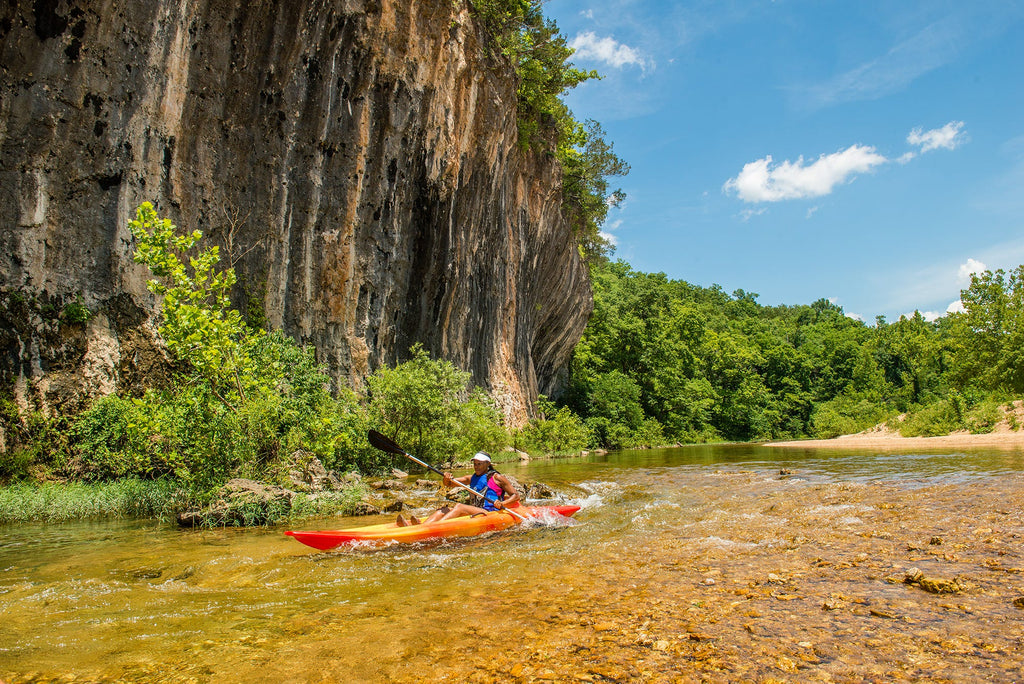 (4) Stockton State Park
In Stockton State Park, paddle boarding is the best way one can think of to explore the waterways of the park. Not only is the waterway surrounded by limestone bluffs, you will also be able to spot wildlife like beavers or bald eagles.
When cruising down the trail you can stop on an island or at one of the coves to take a break and enjoy the view. Campsites and cabins are all available for rent just like other recreation areas.
The Stockton Lake has clear water and beautiful views and is a nice place for water sports like swimming, paddleboarding, scuba diving, fishing, water skiing, etc.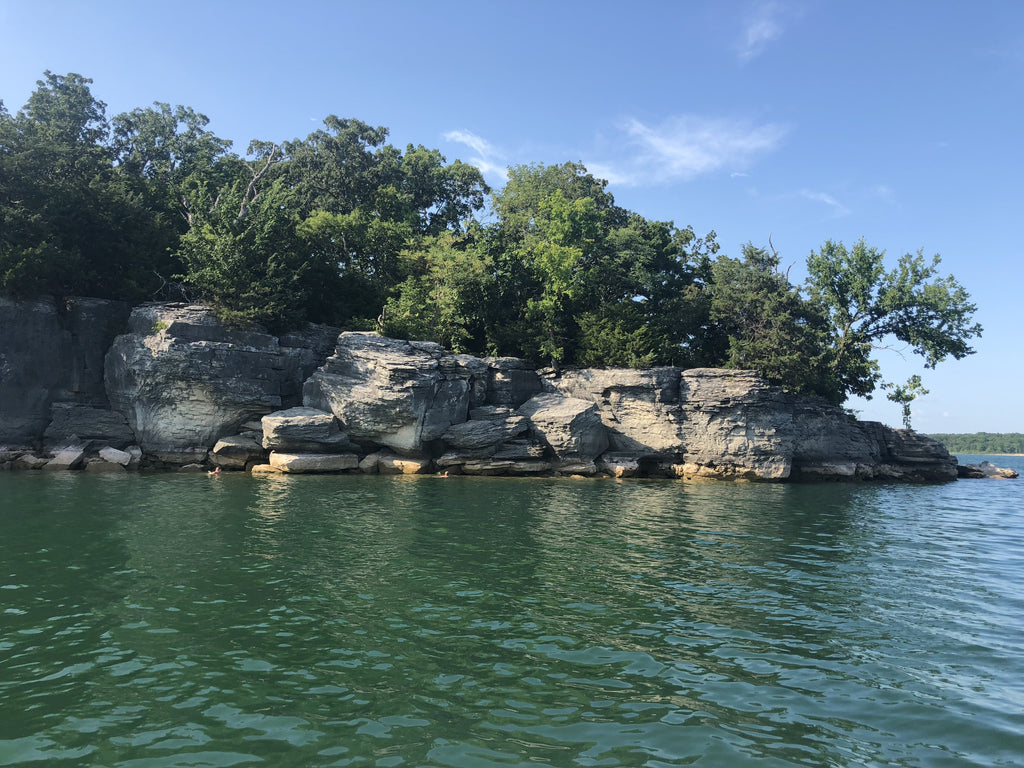 (5) Finger Lakes State Park
Finger Lakes State Park was once a coal mine but later transformed into a public recreation area. The strip-pits have been flooded to enable water sports. Now the park's full of visitors swimming, fishing, canoeing and paddle boarding on the water.
And just like other recreation areas, you can find basic and electric campsites to spend the day or night if you want to stay for longer. There's also a 2.75-mile Kelley Branch Mountain Bike Trail for mountain-bikers to challenge themselves on.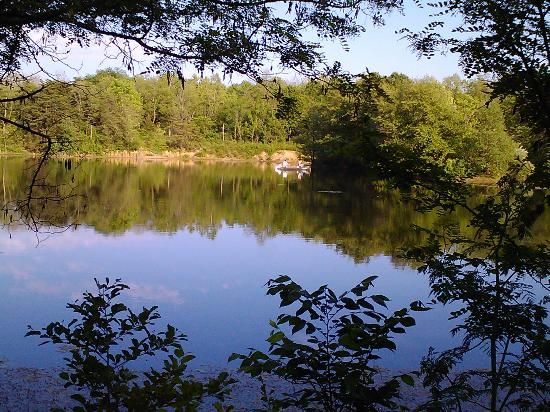 For outdoor enthusiast, especially paddle boarding lovers, the whole state of Missouri is a hidden gem. You can find all sorts of places for paddle boarding in Missouri to launch your paddle board and have a wonderful and relaxing day on the water.
If you like to find lakes for paddle boarding in America, Missouri is definitely a place you shouldn't miss. 
At the end of the post, we need to emphasize that no matter what kind of  water spots you are planning to go, just remenber to bring your personal safety device, such as life jackets, and always put safety first.
---