Top 5 SUP Spots for Paddle Boarding Beginners in the UK
Paddle boarding is a popular sport now. Even if you are not interested in the sport, you must've heard of it. If you are hesitant to give the sport a try, do it now. It's never too late to start.
But no matter how confident you are about your balance and talent in the sport, we would recommend that you learn how to paddle board on calm waters, because it's a lot safer and makes the learning process a lot easier. It's not going to work out well if you insist on paddle boarding in rough water when you are still a beginner. So be realistic and choose a proper SUP destination.
Here we've rounded up some nice paddle boarding spots in the UK with calm waters that are perfect for SUP beginners to have a nice time paddling on. If you want to have a relaxing time on the water or learn paddle boarding without too much pressure, these are the places to be.
Top 5 Paddle Boarding Spots In The UK
Lake Bala
Lake Bala is the largest natural lake in Wales at 3.7 miles long and 0.5 miles wide. What makes it the perfect places for beginners to learn how to paddle board is its calm and crystal clear water.
Although there's the risk of flooding that you should be wary of. Generally, it's an ideal place for enjoying a relaxed paddling session on the water or learning paddle boarding in peace.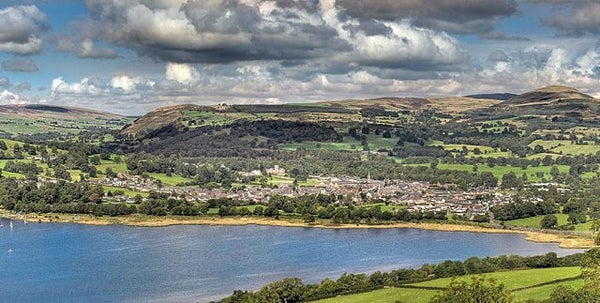 River Cam, Cambridge
If you live in eastern England, then you are probably familiar with the River Cam. It's the main river that flows through Cambridge in eastern England. It extends 40 miles from Cambridge to the sea and along the river there are some beautiful sites like the Colleges of Cambridge.
You can paddle along the river and see some of the best views these colleges offer right on your paddle board. If you are considering a long-distance paddling trip, River Cam is the perfect place to start with.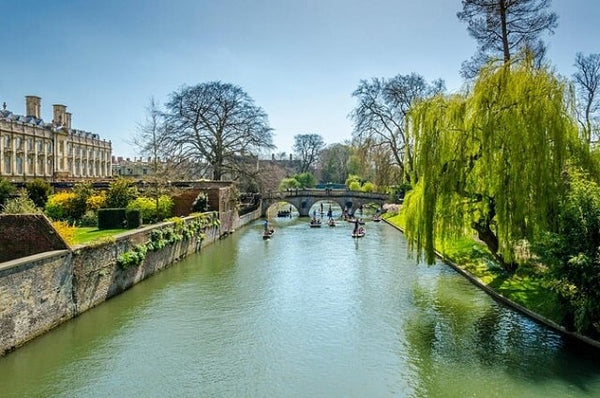 Cuckmere Haven, East Sussex
Cuckmere Haven is also known as the Cuckmere Estuary. It's an area of floodplains in Sussex, England. Tourists come here all the time usually to engage in long walks or water activities.
It's where the river Cuckmere meets the English Channel between Eastboune and Seaford. It's a meandering river, and contains several oxbow lakes, which make it perfect for exploration and adventure. You can have a great time either on land or on the water.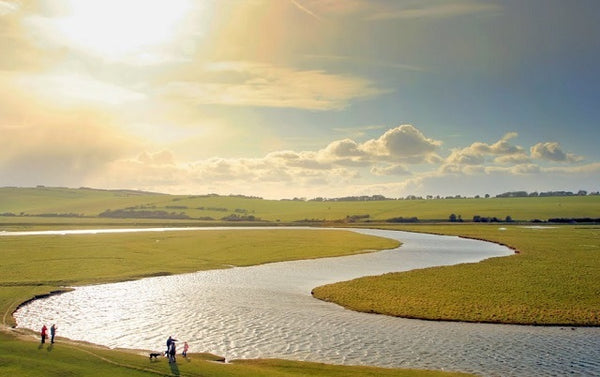 The Norfolk Broads, Norfolk
If you would like to do a little sightseeing while learning how to paddle board, this is one of the best places to go. There are in total of 140 miles of navigable waterways for you to explore. The broads are flat and winding, which is perfect for beginners to learn how to paddle board and makes the learning process a lot more fun.
Other paddlers can also have a great time exploring the area on the water. Note that in order to paddle on the Broads you are going to need a license, which is attainable from the Broads Authority.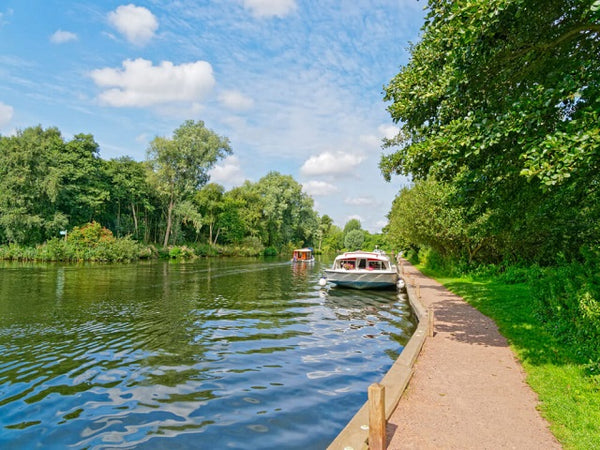 Ullswater
If you would rather paddle in a lake, Ullswater is the place to be. It's the second largest lake in the magnificent English Lake District. The lake is 9 miles long and 0.75 miles wide, meaning you are going to have a whole lot of room to paddle. The calm water makes it easier for rookie paddlers to balance on their board.
If you are going to be paddling on the water for a whole day, be sure to bring food and water. The lake is long and narrow and is sometimes referred to as a "ribbon lake". The water is flat and calm, perfect for SUP beginners and those who are looking for a relaxed day on the water.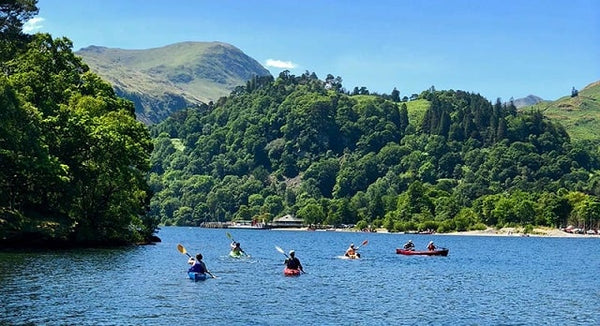 Conclusion
There are a lot more SUP destinations that are suitable for beginners in the UK. The most important thing is to make sure your own safety on the water. We would recommend that you wear a life jacket, even if you are going to be paddling on calm waters.
And be sure to wear the SUP leash as well. Safety gear is necessary even if you are a good swimmer. Be sure to check out our safety tips for paddling beginners and learn how to keep yourself safe when you are still learning how to paddleboard.
---