Top 4 Places for Paddle Boarding in Oklahoma - Goosehill SUP
Table of contents
1.Lake Hefner
2.Broken Bow Lake
3.Lake Eufaula
4.Oologah Lake
Like other states in America, paddle boarding is starting to become one of the most popular outdoor activities.
Paddle boarding is a sport that almost everyone can do and Oklahoma has some wonderful places for you to enjoy it. If you are not sure whether you should buy an inflatable paddle boards or not, just go to one of the places we recommend, rent a board and try it out.
You'll soon realize why so many people is doing it. Here are some wonderful places for stand up paddle boarding Oklahoma offers to paddlers.
4 Best Places for Paddle Boarding in Oklahoma
Lake Hefner
Lake Hefner is one of the most popular places for locals for recreation. Around the lake you will find people walking, running, cycling, roller-blading or even skateboarding. And if you enjoy the sight of sunsets, Lake Hefner is one of the best, if not the best places to enjoy a glorious sunset.
Launching spots can be found easily when you decide to get on the water. If you are SUP beginner, this might not be the best place to start your first SUP session. But for a skilled paddler, the mild waves are just going to make paddleboarding on the lake more fun and enjoyable.
After spending some time on the water, you can find some nice restaurants on the east side of the lake for you to take a break and grab a bite.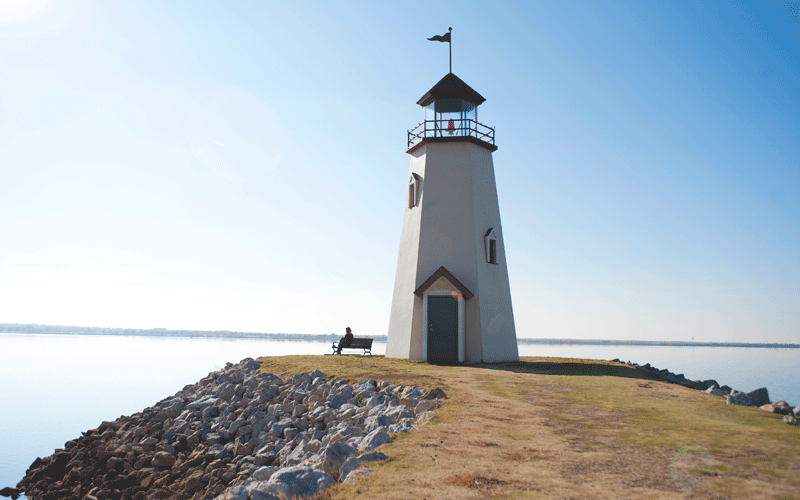 A word of warning though, in order to paddle on the lake, you are going to need your city boating permit. And swimming is not allowed. So be sure to check out the local website before your head out.
Paddleboard Rentals near Lake Hafner
Flat Tide
Website: http://www.flat-tide.com

Address: 3901 N Eagle Ln Bethany, OK 73008

Services: Paddleboarding

Hours: 
Mon 2:00 PM - 8:00 PM
Tue 2:00 PM - 8:00 PM
Wed 2:00 PM - 8:00 PM
Thu 2:00 PM - 8:00 PM
Fri 8:00 AM - 8:00 PM
Sat 8:00 AM - 8:00 PM
Sun 8:00 AM - 8:00 PM

Phone: (405) 496-5703
Broken Bow Lake, Broken Bow
Many locals and tourists consider Broken Bow Lake to be one of the most beautiful places in Oklahoma. The crystal clear water and the beautiful weather throughout the year make the lake a hotspot for watersports. If you don't want to bring your own board, rentals can be found in PaddleSUP.
You can launch your board from one of the many access points around the lake. Many people will also choose to camp around the lake, so if you want to extend your day and spend more time on exploring the lake, you should totally consider camping here.

Broken Bow Lake Paddleboard Rentals Nearby:
PaddleSUP
Website: https://paddlesupoklahoma.wixsite.com/paddlesupok

Address: Coyote Drive, Broken Bow, OK 74728, United States

Services: Paddleboarding

Hours: 
Friday 10AM–7PM
Saturday 10AM–7PM
Sunday 1–6PM
Monday Closed
Tuesday 10AM–7PM
Wednesday 10AM–7PM
Thursday (Thanksgiving) 10AM–7PM

Phone: +18707840450
Lake Eufaula
Lake Eufaula is the largest lake you can find for paddle boarding in Oklahoma. Located in southeastern Oklahoma, Lake Eufaula covers 105500 surface areas with 800 miles of shoreline.
If you are one of those people who enjoy doing outdoor activities, you are going to have so much fun on and around the lake. There's a high chance you will be able to spot some wildlife when you go paddle boarding on Lake Eufaula because the area is home to a wide variety of animals.
If you want to try other activities, popular choices you can consider include fishing, biking, hiking, boating, skiing, wakeboarding, tubing, and more. It's an excellent place for stand up paddle boarding and other outdoor sports and family fun.
Oologah Lake, Oologah
Oologah Lake is a great destination for a relaxing getaway. Popular recreational activities include camping, picnicking, fishing, boating, paddle boarding, and more.
The large areas of water and the beautiful surrounding view keep attracting people who are seeking to have a nice and relaxed day away from the urban area. Around the lake, you can find many facilities like marina services, boat ramps, docks, parks, campsites with electricity, and a picnic shelter.
Popular choices for recreation on and around the lake include paddle boarding, fishing, hiking, canoeing, swimming, skiing, boating, sailing, and even hunting.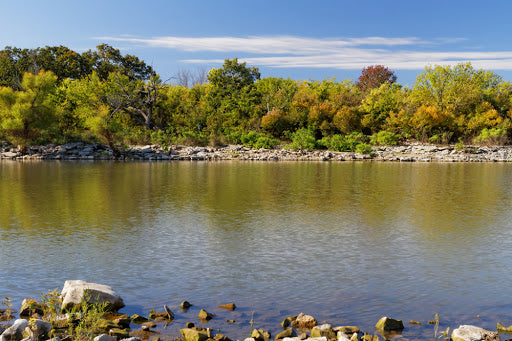 There are a lot more places you can go for paddle boarding in Oklahoma and above are just several places that we think is worth checking out. If you know more places, be sure to share them with us.
Oklahoma is not the only state with beautiful destinations for paddle boarding enthusiasts. Hotspots for paddle boarding can be found all over the States. For example, you can never go wrong with trying paddle boarding in California. For those who haven't made up their mind, just give the sport a try and you'll understand why so many people are hooked.
---