What Makes Noosa The Perfect Place for Paddle Boarding in Queensland
Go to Noos and Try Paddle Boarding in Queensland
Endless Paddling Spots
Apart from the many point break series that Noosa has to offer, five major points make the city great for SUPing- Granite Bay, Ti-Tree, National Park, Johnsons, and First Point. These points, all away from the southeast swell, have the right dominance of waves and are ideal for any level of SUPer. Head over to the Sunshine Beach if you're interested in rips and more wave action. The area is never short of strong waves and we would prefer intermediate to expert SUPers give it a shot.
The Noosa National Park offers all the background scenery you'll need throughout your paddling sessions. Not only will you encounter a thick sub-tropical rainforest, you'll be able to have a one-on-one meetup with koalas and an interesting backdrop. Through Noosa's crystal clear waters, you'll see dolphins and, if you're brave enough, maybe join them for a swim later on.
On the other hand, beginner SUPer can paddle board in Noosa River as the waters are flat and calmer than the sandy beaches further west.  
Friendy Crowd
The vibe in Noosa is family-friendly and you can bring the whole family up for some stand up paddling in Noosa. Of course, you may encounter a few hipsters along the streets, but if you're only here for stand up paddling, then the people will definitely be the best to you. The nightlife is a little bit controlled and most of Noosa is asleep by 12 am. Nonetheless, SUPing in Noosa is great for the whole family and for newbies planning to test their paddling skills for the first time.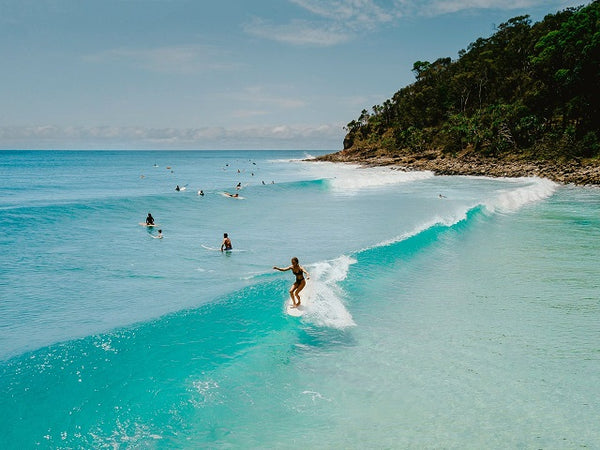 Plenty Of rentals Available
If you plan to visit Noosa for a long vacation, paddle boarding won't be a problem at all. Here, you'll find a lot of rentals, offering SUP boards for hire up to a whole week. Some renting shops will have training classes for newbies- usually at an extra fee. The boards come packed with all the necessary accessories like life jackets, paddle, and leash. It is best to carry extra first aid supplies and medical kits, in case you don't find enough at the rental shops.
Mouth-Watering Eating-Spots
After a session of paddle boarding in Queensland's best SUP spot, what's a better way to unwind than to visit some of the renowned joints nearby? The restaurants and cafes at Noosa are so many, that we're sure you would get spoilt for choice whenever you go eating. We found the Noosa Boathouse to be particularly interesting and probably our favorite pick!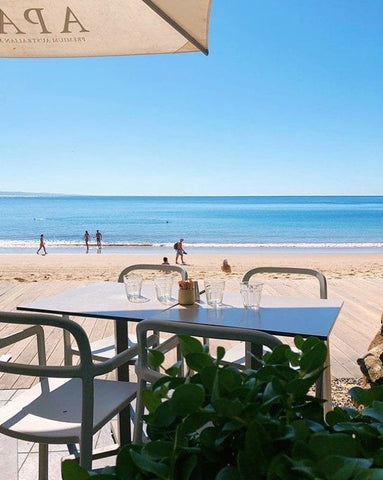 The joint is literally across the river, and it's a place SUPers will not only find exciting but also convenient. Book your spot in the evening and enjoy incredible sunset view over a plate of scallops flavored with sea urchin butter (yummy!). Bristo C is also located on the beach, and you can try out the place for a warming breakfast meal. For some spicy foods and heavy lunch menus, you'll find Rickys the best restaurant- it is also a local favorite!
If you haven't made up your mind, maybe you should. You will be in for an unforgetable experience of paddle boarding in Noosa, Queensland. If you intend to find the best place for paddle boarding Noosa is definitely not going to disappoint you. 
For beginners, remember to get your first stand up paddle board from a reliable manufacturer, like Goosehill. Then get ready to have the paddle boarding experience of a lifetime. There are a lot of wonderful places for paddle boarding in Queensland and Noosa will definitely be in the top10.
---