Where to Find the Best Place for Paddle Boarding in Kentucky
Stand up paddle boarding has been a hit recently.
And even though Kentucky appears to be land-locked, it still has some outstanding paddleboarding spots that can provide SUP lovers with a nice trip of standup paddle boarding.
Summer is coming very soon and it's time to get ready and head out for a Summer of fun.
Before checking out the best places for paddle boarding in Kentucky and heading out, be sure to keep these basic safety tips in mind: always wear a life jacket, know how to swim and if possible, bring a friend to company you(or join a SUP group).
For those who are still in search of a nice inflatable paddle board to start with, here we have the Goosehill Sailor inflatable paddleboard. It's a well-designed, high-quality SUP board for paddlers of all skill levels.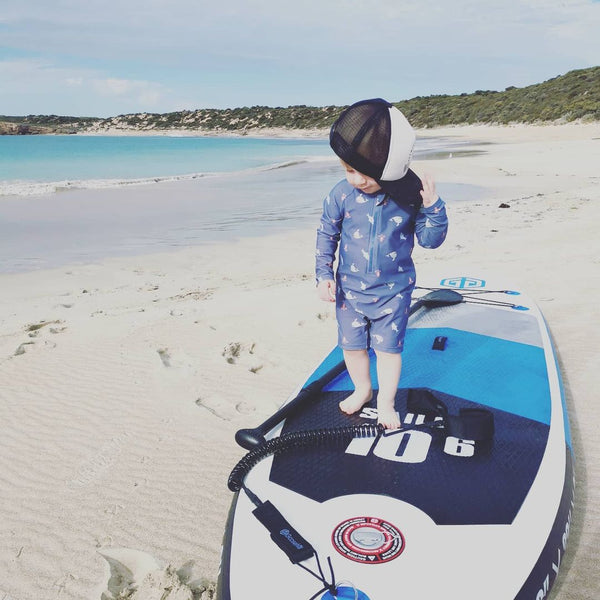 Where to Paddle Board in Kentucky
1. Grayson Lake
Grayson Lake is a hidden gem with a lot of secrets to be discovered and an area of remarkable natural beauty. The countless cliffs, caves, coves, and waterfalls are there to provide you with a real adventure. The Grotto is a secluded part of Grayson Lake where you can enjoy a peaceful and quiet session of stand up paddle boarding by yourself.
The beautiful Grotto Falls is hidden among the mossy sandstone cliffs and can be found on Far Clifty Creek. Continue on your quest you should be able to find Craig Creek Falls, Gray Hollow Falls, Sam Carroll Falls, Stafford Creek Falls and Lick Falls along the way.
You probably won't be able to discover all the wonders of the lake, so consider revisiting the place because you are likely to discover something new everytime you visit and paddle here.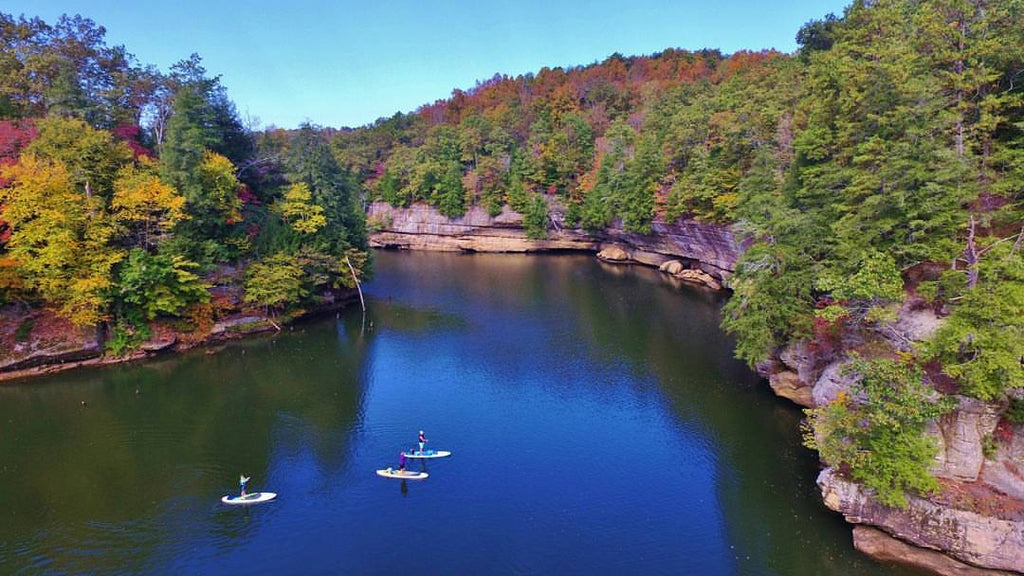 2. Rough River Lake
Rough River Lake is hidden inside the Rough River Dam State Resort Park and has 5000 acre of beautiful still water for paddlers to have a nice SUP trip. The park is fairly close to downtown Louisville, Elizabethtown and Evansville so you can easily access this magnificent body of water without having to drive for a long way.
The park is large and paddle boarding on Rough River Lake is certainly not the only fun activity you can do when visiting the place. Fishing is also a great choice for recreation here as the lake has rough fish, channel catfish, crappie, bluegill, largemouth, white and Kentucky bass. Take a walk on the Lake Ridge Nature Trail on you might be able to spot a Bald Eagle.
If you feel like spending the night here and staying for a few more days to explore the place more thoroughly, the Rough River Dam State Park Lodge is there to provide you with nice rooms that have great views over the lake.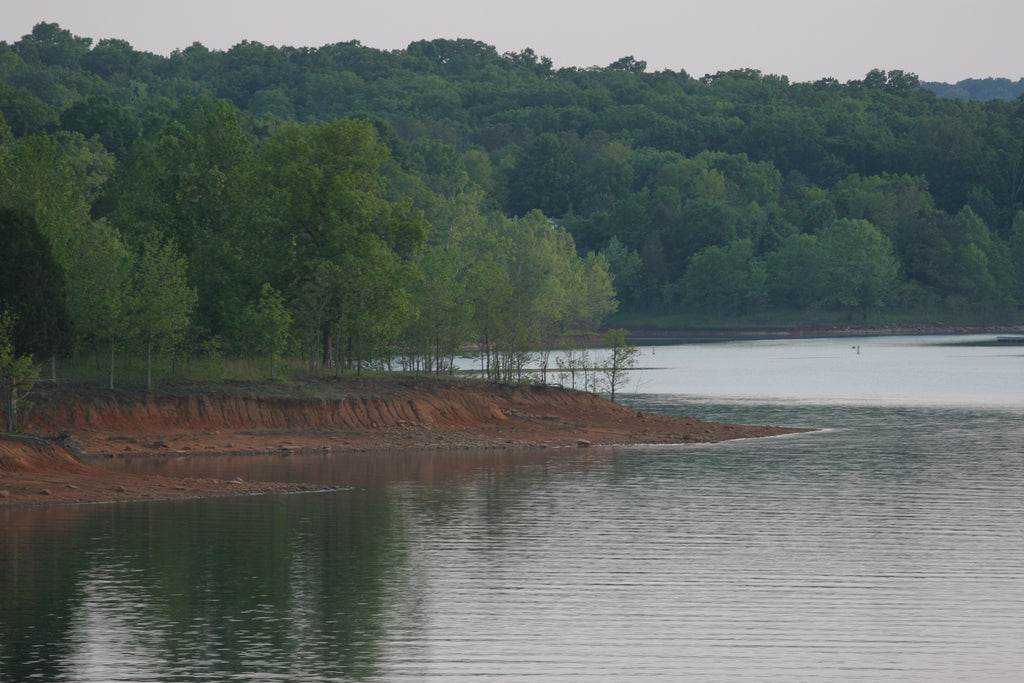 3. Harrods Creek
Harrods Creek is a great destination for a peaceful getaway that doesn't require you to drive for hours to get there. It's only about 20 minutes of driving distance from downtown Louisville, Kentucky.
If you prefer a quiet place rather than a crowded body of water to paddle, Harrods Creek is the right place for you. It's rather secluded and extremely suitable for those who's wishing to have a quiet day paddle boarding. The Harrods Creek Park that surrounds the creek also has some well-maintained trails for you to take an enjoyable hike if you are also a hiker.
Paddleboard rental near Harrods Creek: 
Endless Summer Paddle Company
Website: http://endlesssummerpaddle.com/
Address: 1301 Frankfort Ave, Louisville, KY 40206, United States
Phone: +15022031041
One of the reasons why Summer is so loved by many people is that it allows swimming and a lot of other water sports. With these great places we hope that you can enjoy stand up paddle boarding as much as you enjoy other water sports. Make sure that you know all the necessary safety tips for paddle boarding and how to keep yourself safe the whole time while paddle boarding and exploring a new and strange place.
---