SUP Fitness Basics-How to Prepare for Paddle Boarding
Stand up paddle boarding is a simple but enjoyable sport. Simply put, it's basically paddling your way across different bodies of water like lakes, rivers, oceans, etc. It's very accessible, which is one of the reasons why it became so popular in such a short time. Another reason for its popularity is that paddle boarding relaxes you and at the same time exercises your body. It's a very effective way to get fit. When paddling, almost your whole body is engaged in the process and exercised. Also there are other forms of exercises on a paddle board like SUP yoga. If you are interested in SUP fitness, there are a few things you need to know before you go out on the water and start exercising on your paddleboard.
How to prepare for paddle boarding?
Check the weather forecast
The first thing you need to know before heading out is the weather, obviously. Go online and find out the air temperature, the temperature for the day and the water temperature. On a cold day, you might need something like a wetsuit to keep yourself warm when out on the water. Also, the wind speed will affect your workout session on your board greatly. If the weather forecast indicates that it's going to be windy, you might want to skip that day. For those who are going to paddle in the open water, pay more attention to the ocean conditions. Find out information about the current, swell and see if they are going to pose a safety threat when you paddle.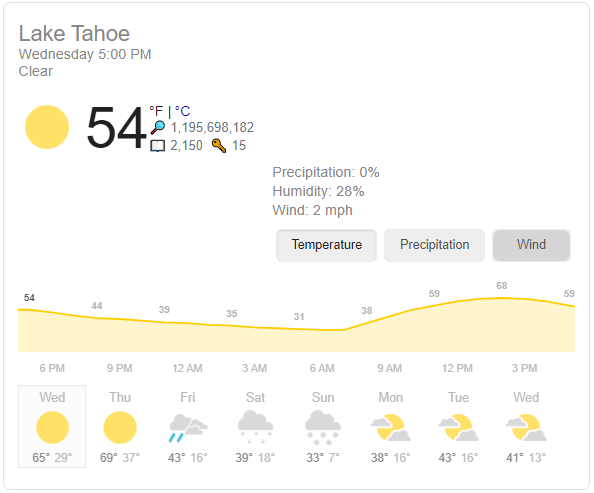 Put the leash on
Basically every inflatable stand up paddle board will come with a SUP leash. It's a small accessory that can be easily ignored, but is actually very useful. Put it on and it can prevent your paddleboard from getting away from you when you fall into the water. It's important to be able to get back on your board when you fall, especially when you are paddling on open water areas. On a side note, make sure your paddle floats so when you fall or drop it in the water, you are able to retrieve it. Some paddles won't float at all, some are able to float for a while but will eventually sink. So if possible, test your paddle and see if it floats. If it floats and you are not sure how long it's going to last before it sinks, be more careful and retrieve it as soon as possible if you drop it in the water. I don't have to tell you how hard it is to paddle back to the shore without a paddle.
Put on a PFD
PFD is short for personal flotation device. It's a must-have device when you paddle, especially on open water or in rather extreme conditions like whitewater.

Bring a whistle
A whistle can be useful when you are in trouble and need help. You can use it to let other people know you are experiencing some kind of trouble and need assistance.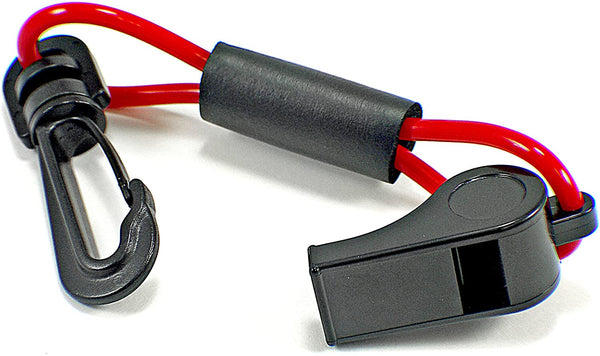 Get an anchor
An anchor would be useful if you are doing yoga and having a meal on your SUP board along with your friends or family. It keeps you in the same location.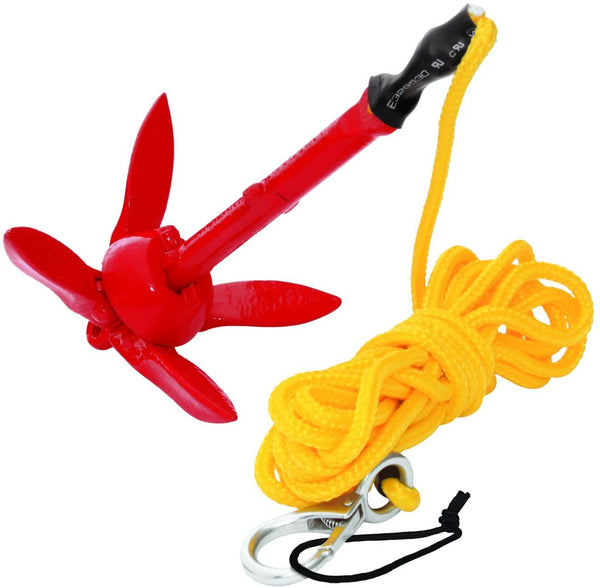 Bring someone to accompany you
Bringing someone to your SUP trip has a lot of benefits. The most significant benefit is that it can motivate you to get out more. Paddling with friends and family is a whole new experience than paddling alone. If you enjoy the company of other people, you should definitely try paddling with other people. It will add more fun to paddling. If you are going alone, bring your phone so you can call for help when needed. Remember to put your phone in a dry sack or a waterproof case, they would protect your phone in the event of an emergency.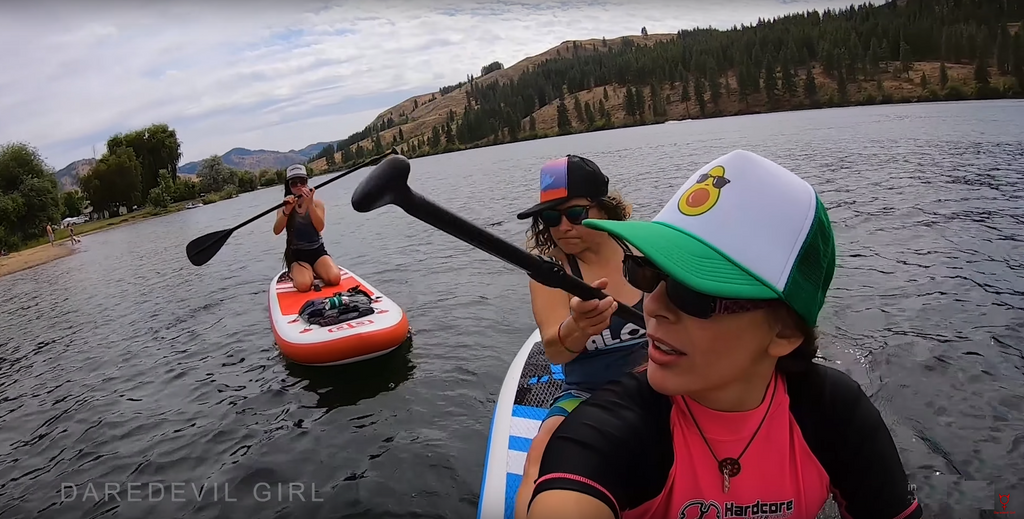 Wear proper clothes
By knowing the weather, you need to wear clothes that's appropriate for the weather. If it's going to be cold or windy, you'll probably need warm clothes or even a wetsuit to make sure you don't catch a cold. Compression gear is very suitable for paddling since it can increase circulation when you are working out. Your shoes also play an important role. A pair of waterproof and anti-slip shoes would be ideal for the occasion.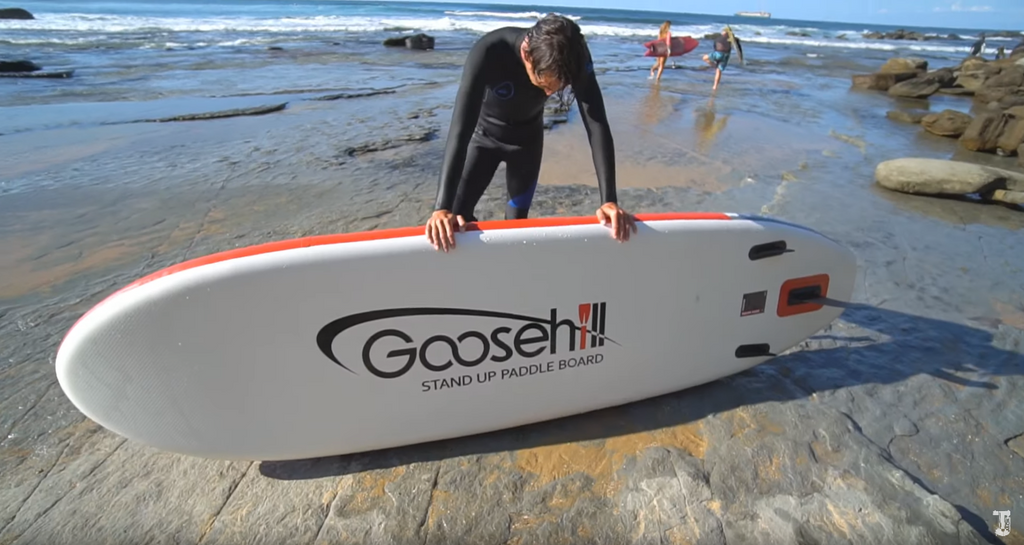 Wear sunscreen
Wearing sunscreen is a convenient way to protect yourself from the sun's rays. Exercising on your board on the water means you are most likely to be under direct sunlight, so sunscreen or other physical measurement are needed to protect your skin from the sun.
Bring water
When working out, you can easily get dehydrated. So hydration is important, especially on a hot summer day. Bring a bottle of water so you can quench your thirst whenever you need.
Learn to swim
If you don't know how to swim, learn to swim first. When paddling and exercising on your paddle board, falling is basically inevitable. If you don't know how to swim, you are likely to put yourself in a dangerous situation, especially if you are paddling alone.
So above is some basic info you should know before getting out there on the water and get fit. If you want your exercise to be more effective, learn how to use your core to paddle. It's an important skill you will benefit from when paddling/exercising. After learning how to prepare for paddle boarding, now is time to get out, get into your warmup and start to exercise, and have fun on the water. 
---