The Trends in Equipment of Stand Up Paddle Boarding
Table of Contents
The Introduction of Stand Up Paddle Boarding
The Origin of Stand Up Paddle Boarding
The Equipment of Modern Stand Up Paddle Boarding
The Future of Stand Up Paddle Boarding
Earlier Forms
As a popular outdoor water sport, stand up paddle boarding (SUP) requiring both a board to float and a paddle to steer can be practiced in many bodies of water. It was adapted from surfing and has evolved into a functional activity.
Before it was formally made into a sport, the practice of paddle boarding had been found 3,000 years ago and across many continents. As early as 1000 BC, Peruvians initially used a watercraft called Caballitos de Totora which was made out of reeds and propelled by a bamboo paddle for fishing and surfing. Besides, it was said that in Israel and Arabia in the eighth century, a board-boat hybrid named Hasake, was used for fishing, life-guarding, and surfing. On the other hand, a vehicle called gondola, a flat-bottomed rowing boat and propelled by a single-sweep oar, was developed for transporting goods and people in 15th century Italy.
These early practices were somewhat different from the Stand up paddle boarding seen today, but they do suggest that SUP as an idea for the activity of standing and paddle boarding using specially designed equipment was popular across different civilizations.
 
However, modern stand up paddle boarding originated in Hawaii in the early 20th century and was popularized in California in around 2000, eventually spreading around the world.
Modern Stand Up Paddle Boarding
SUP gradually began to diversify into surfing, racing, travel, rivers, yoga, and fishing since 2005. As millions of people became hooked on the sport, they quickly discovered that some other gear helped make the experience safer and more enjoyable. Due to the diversity of the sport, let's look at the following sections where I will explain to you the main equipment for each SUP event.  
SUP Surfing: the main gear
If you already have experience with stand up paddle boarding and would like to try some SUP surfing to enrich your SUP life, an upgraded version of SUP surfing gear needs to be considered. The most essential gear for SUP surfing is the SUP surfboard which features a narrow tail. Besides, the paddle you choose should be lightweight and you need it to be the same height as you. What's more, a longer and thicker leash should be considered as your surf SUP board will probably be bulkier and heavier than your stand up paddle board.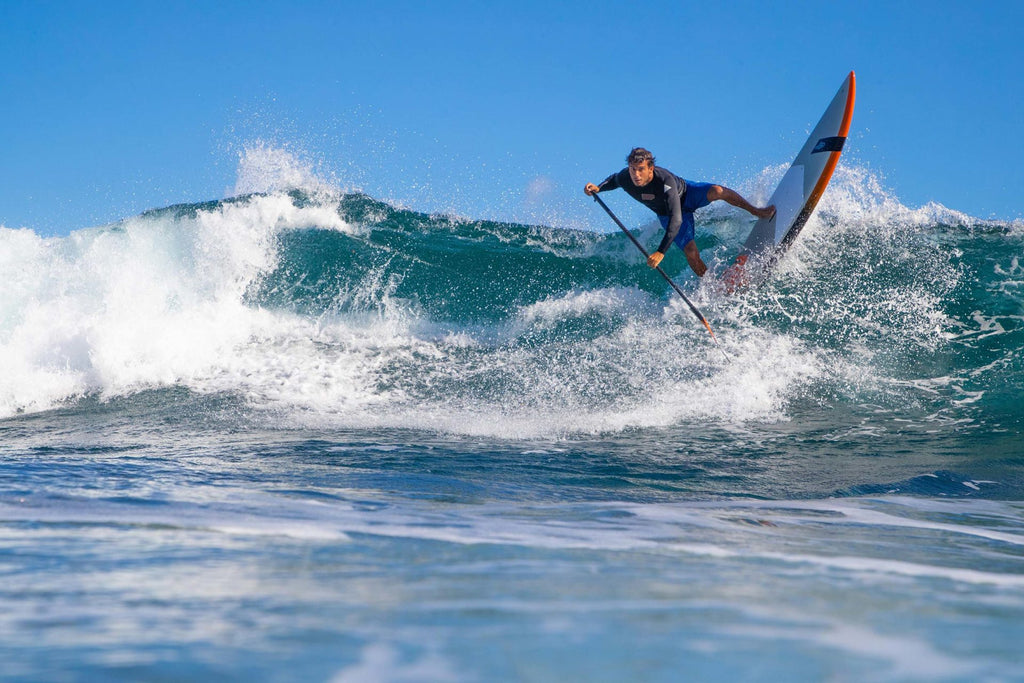 When you want to participate in long touring adventures by the means of SUP touring, the choice of touring paddle boards should be those designed with smooth deck pads. It can help your feet grip the touring board and ease discomfort after you have paddled several miles. And for the best SUP touring experience, make sure to bring a carbon fiber paddle, paddle holder, repair kit and shoulder carry strap. Be certain too that your repair kit has a tool that will let you tighten up the inflation valve of your inflatable SUP.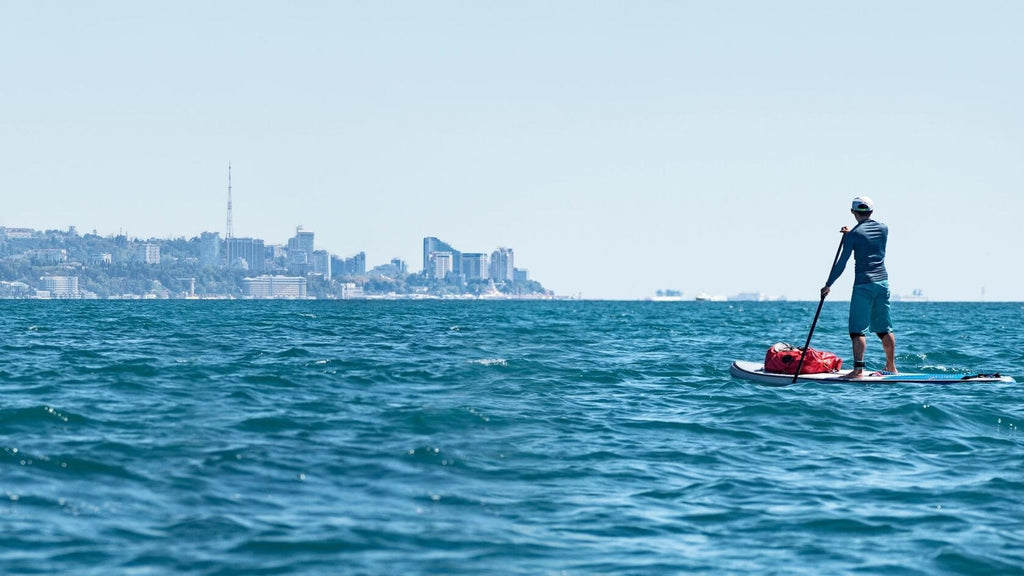 SUP yoga: the main gear
People who already love stand up paddle boarding may be interested in SUP yoga as a new way to get fun with a stand up paddle board. What they need is a soft inflatable board which is easy to carry and still fairly stiff. And there will be an attachment on it to make sure the paddle is attached to the board in the water, but doesn't float away. Also, a drop anchor will keep you from drifting when you focusing your mind on your yoga practice.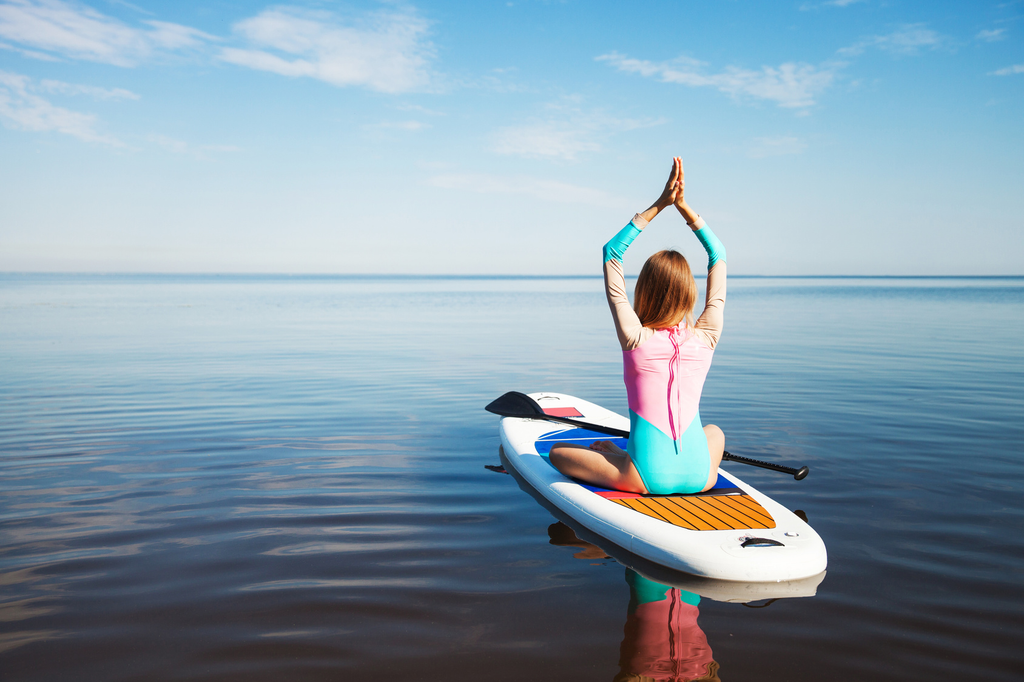 SUP fishing: the main gear
Sup fishing as a placid pastime is a great way to explore your secret garden of fishing. First, a long and stable SUP board with mounts and D-rings and a planing hull may be advantageous to serve a better experience for paddlers. Next, racks, rod holders, and other fishing gear will need to be accommodated. Paddles for fishing SUP boards come in a variety of styles with innovations in design and technology, most of which come in three pieces, making storage a breeze. A lot of times, a fishing SUP board should be used in conjunction with a seat because you will spend the majority of your time sitting. Last but not least, a PFD need to be prepared in case you falling into the water by accident.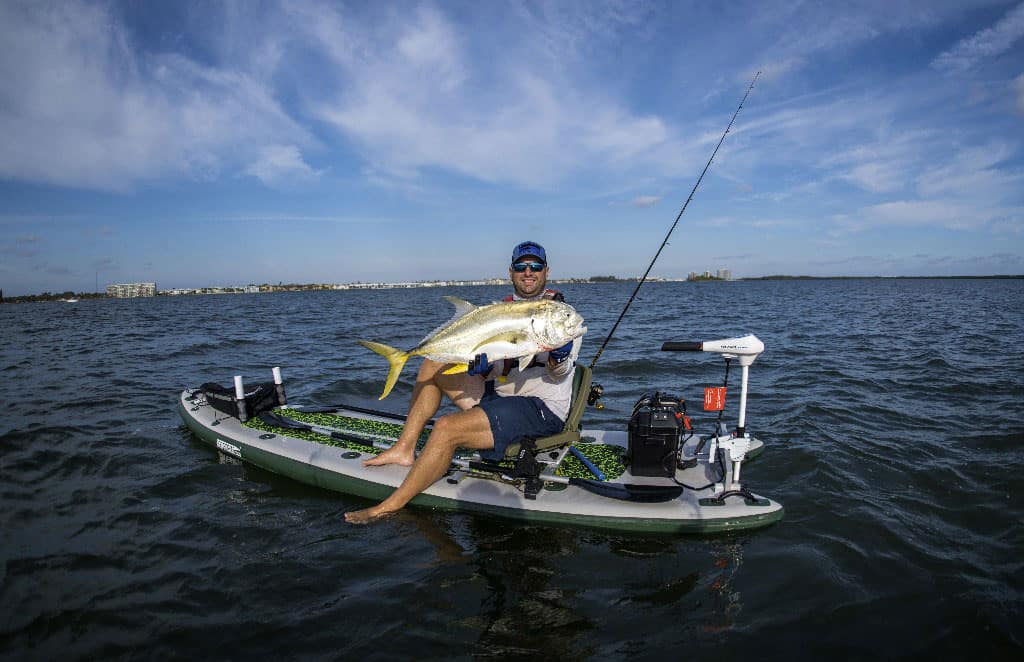 Sup racing is challenging and serves an opportunity to many people compete in SUP racing for fun. A good racer is fast on any board, but if you want to be competitive, your board should be long and narrow. Besides, a fin with a less aggressive leading edge angle and a narrow base could work well on your race. Wearing compression clothing particularly on legs also is a good choice for your competition. It should be noted that most race organizations require the use of a SUP leash and a Coast Guard-approved life jacket.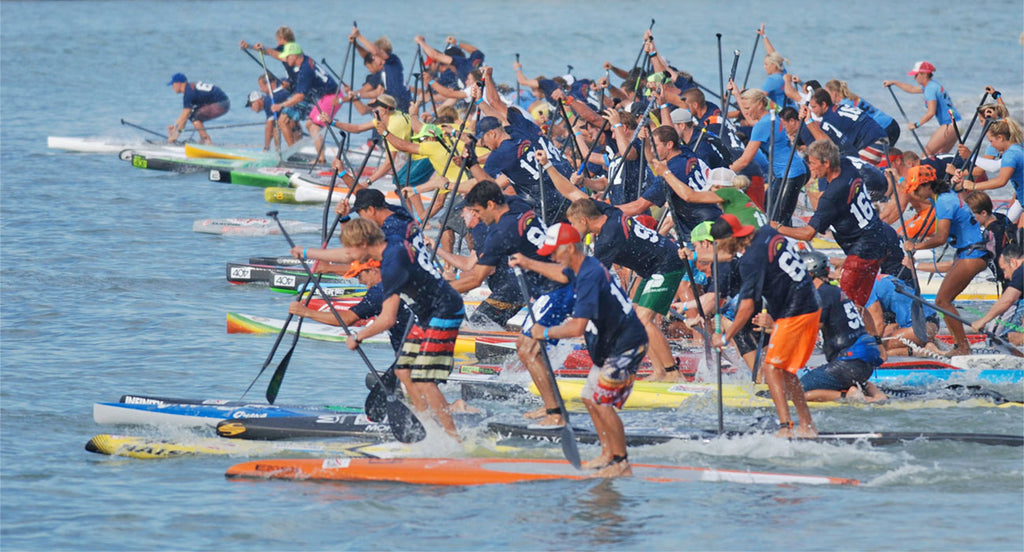 Conclusion
Since Peruvian fisherman stood upright on reed rafts and navigated the ocean with bamboo paddles, the equipment has improved a lot and more and more people grow different reasons for wanting to paddle board. SUP is regarded as the fastest growing outdoor entertainment activity and judging from the evolution of SUP construction and companies in the market, it continues to rise.
---