Top Spots for Paddle Boarding Charlotte NC Has to Offer | SUP America
Thinking about working out but never actually start?
Try stand up paddle boarding.
It's a brand new way to have fun and exercise your body at the same time.
The sport has seen a significant growth in popularity in the last summer in America.
One of the reasons for its rapid growth in popularity is that choices for a paddle boarding spot is abundant in America.
And today we are going to show you some wonderful spots you can go paddle boarding on in Charlotte, North Carolina.
Best Places for Paddle Boarding Charlotte NC Has to Offer
Lake Norman
When talking about finding a place in Charlotte for water sports, the first place that comes to most Charlottean's mind would be Lake Norman. It's the largest man-made lake in the Carolinas and has over 500 miles of shoreline. No matter if you are a fan of wakeboarding, sailing or paddle boarding, swimming, hiking, biking, camping, or other outdoor activities, you are going to have fun with yourself here. It's the ultimate destination for water sports lovers. The visitor center provides rentals for paddleboards, kayaks, canoes and pedal boats, so you don't have to bring your own equipment if it's too much trouble to do so. And there are some wonderful restaurants along the banks of Lake Norman's waterfront if you want to take a break and grab a bite. If you are looking for the most ideal place for paddle boarding Lake Norman is one of the best choices you can have in Charlotte.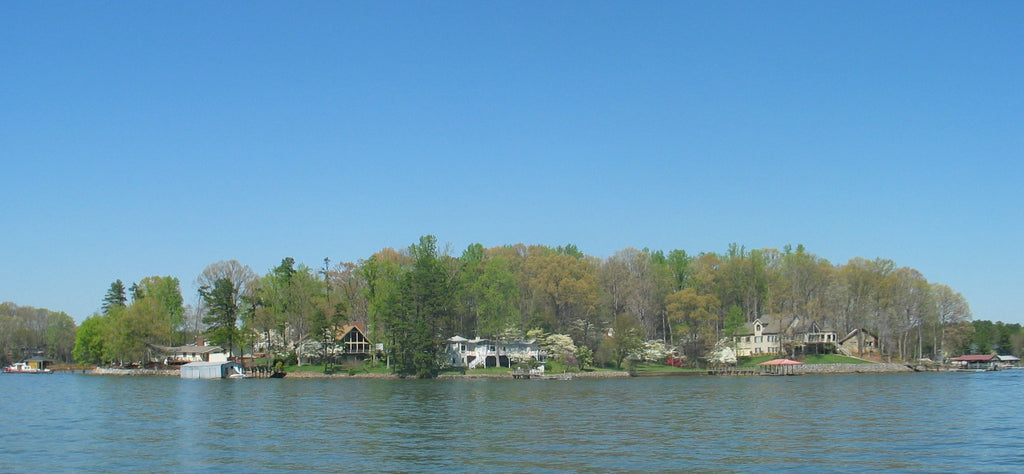 Mountain Island Lake
There's a place you can't miss when trying to find a place for stand up paddle boarding in Charlotte NC. Mountain Island Lake is one of the most ideal destinations for SUP paddlers. Powerboat traffic is minimal thanks to the parks and nature reserves. There are coves and river bends for you to explore on calm water. You can explore and enjoy the view without having to worry about being disturbed by the wake. There are some popular recreational areas around the lake like the Hornets Nest Park and Latta Plantation Park. Popular recreation choices include but are not limited to paddle boarding, fishing, and horseback riding.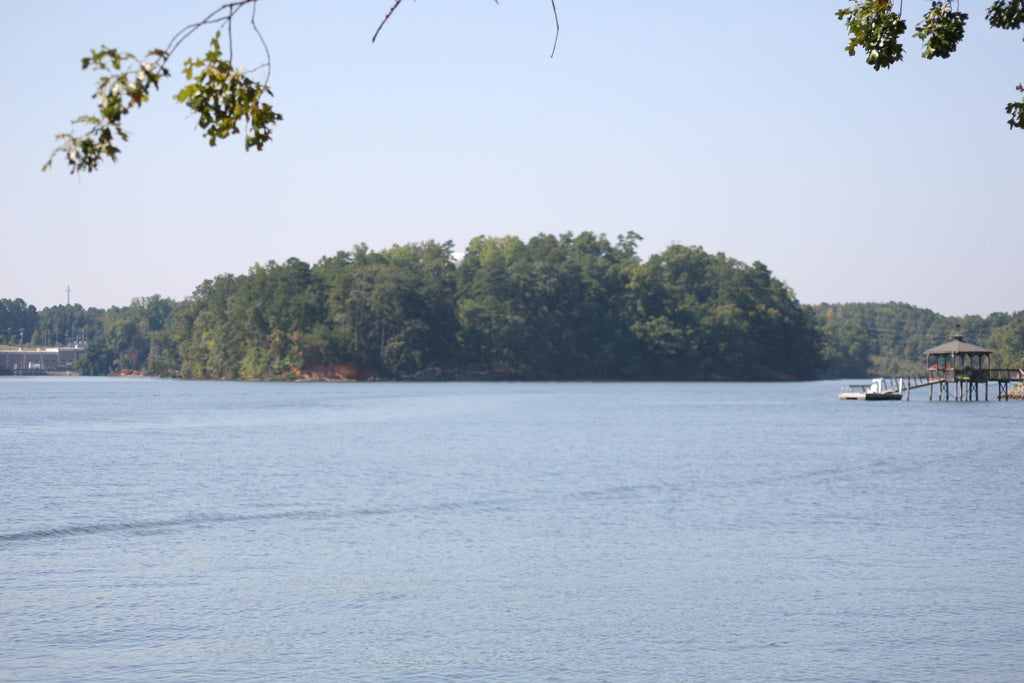 Catawba River
Unlike Lake Norman paddle boarding on Catawba River is like taking an adventure in the wilderness. Catawba River has large areas of undeveloped forestland along with agricultural and pasture lands. If you are an adventurist, this is the place for you. If you come here from mid-May to mid-June, you will be able to see the rocky shoals' spider lily in full bloom. It's a renowned sightseeing spot and can be viewed by paddleboard or boat or along the shores of Landsford Canal State Park. On Catawba River, you can get outstanding scenery, and do recreational activities like paddleboarding, fishing, boating, and more. And there's a high chance you can spot wildlife like turtles, river otters, and osprey when paddling.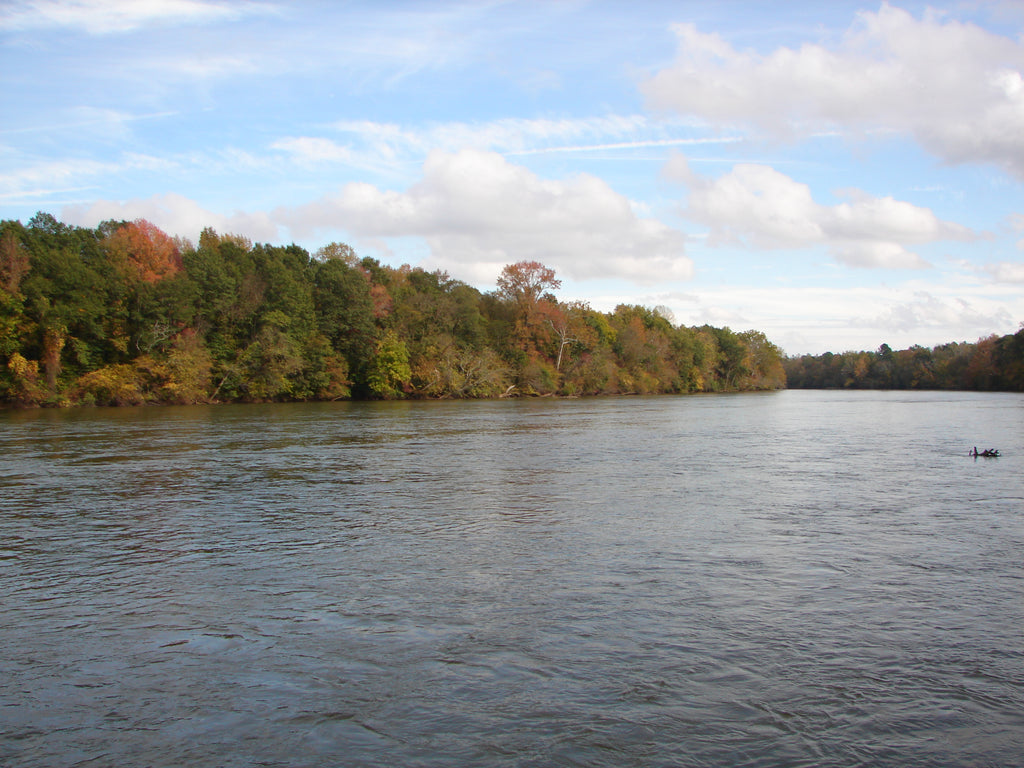 Lake Wylie
Located in York County, Lake Wylie is a suitable choice for beginners to try paddle boarding in Charlotte NC. It was created in 1904 when a dam was built near Fort Mill and expanded in 1924 when the dam was reconstructed. The calm, flat water is ideal for beginners to learn how to paddle board and get the hang of the sport. Along the 325 miles of shoreline, there are a large number of scenic views that can make your SUP session even more enjoyable. It's a popular choice for recreation. Since part of the lake lies in both North and South Carolina, you are required to get certain licenses if you want to fish here.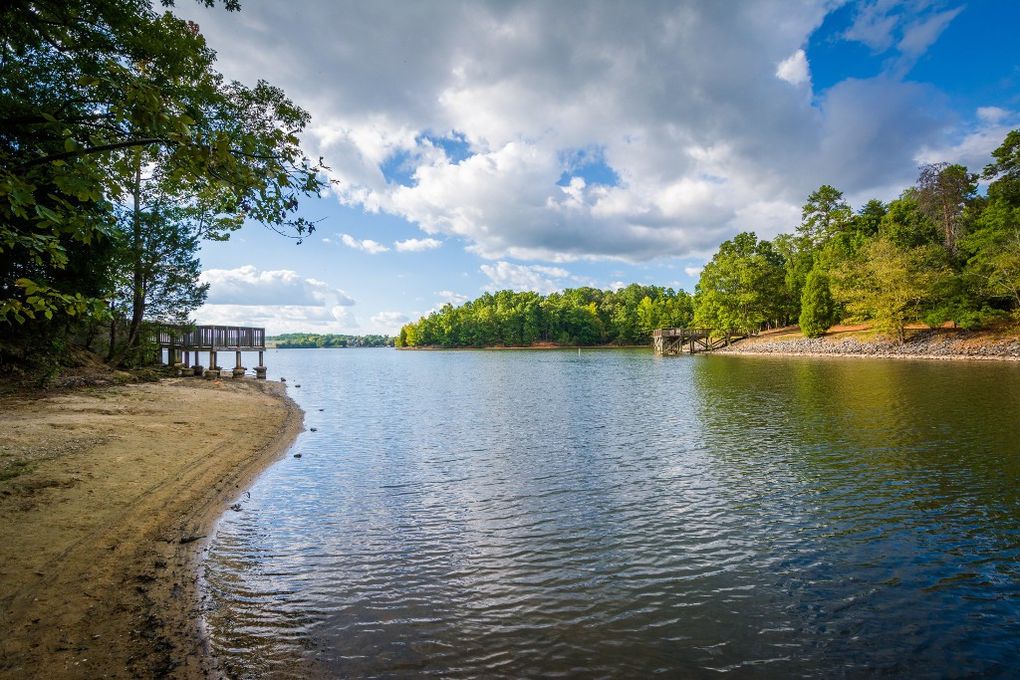 Charlotte has some wonderful spots where you can have fun paddle boarding on. For people who like paddle boarding Charlotte NC is actually a pretty nice destination. If you have a paddle board Lake Norman and other spots we recommended will be great to pay a visit to with your board. If you enjoy SUP on calm, beautiful lakes, be sure to check out the top 6 lakes for paddleboarding in America.
---