Best Places For Stand Up Paddle Boarding in Idaho | Where to Paddle
Idaho has some amazing SUP spots that not many SUP lovers know about.
Here's we've come up with a list of the best places for stand up paddle boarding in Idaho for lovers of paddle boarding in Idaho.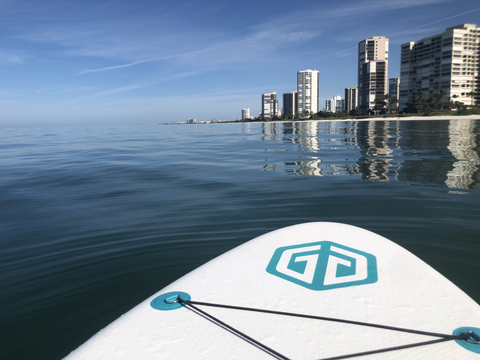 Paddle Boarding in Idaho
To have a wonderful day on the water, you are going to need a wonderful SUP board. Make sure you have the best paddle board for all these wonderful paddle boarding spots in Idaho.
Quinn's Pond
Sitting right next to the Boise River, Quinn's Pond is a place where you can do almost all SUP activities you can think of. The 22-acre of water is very suitable for water sports. You can have a great time paddle boarding here. Other water sports like kayaking, canoeing, fishing, and swimming are also suitable choices. Around the pond, you can find places like trails, boardwalks, wetlands, or shelters for exploration and adventure. There's also a stream that connects Quinn's Pond with the two ponds in the Esther Simplot Park and allows paddlers to have more than 50 acres of water for stand up paddle boarding. If you are willing to go further, you will find the Boise Whitewater Park and Veteran's Memorial Park further downstream with even more places for you to enjoy your time with your SUP board.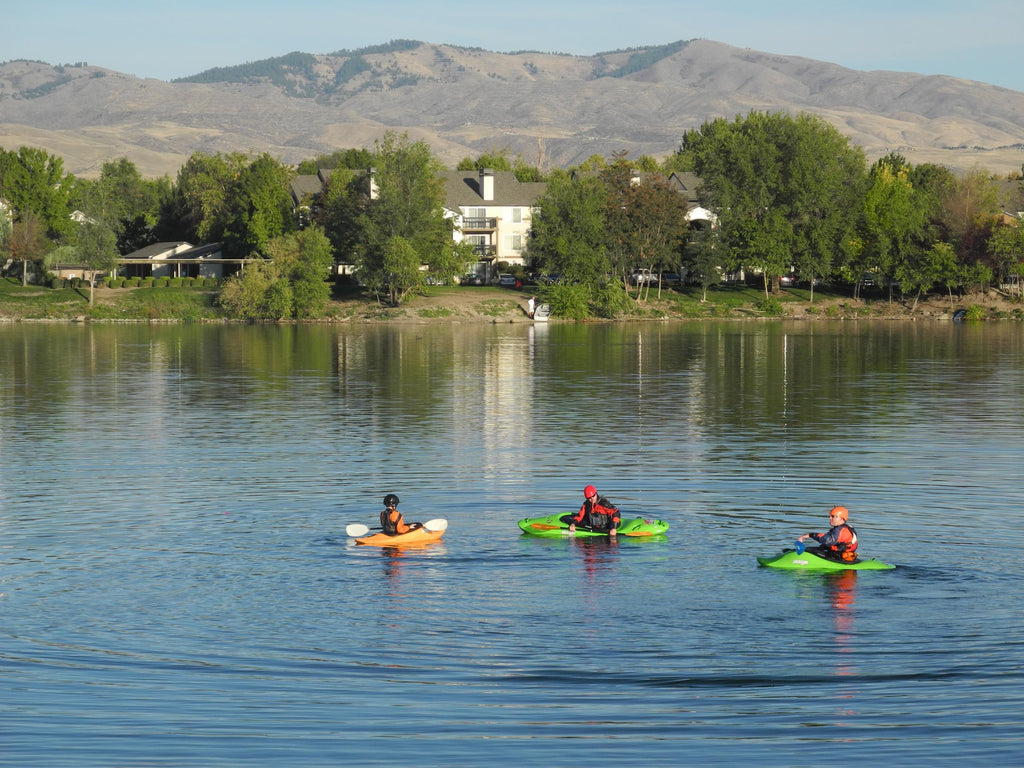 The Boise River
The Boise River is the place to go if you are looking for a relaxing SUP session and explore the city on the water with ease. The Boise River is a hotspot for stand up paddle boarding and a lot of other water sports. You can launch your SUP board at Barber Park from downtown on Eckert Road and start a six-mile SUP trip down the river. If you want to just float the river, it will take about 2-3 hours. It's recommended that you stop at Ann Morrison Park and take the shuttle back to Barber Park because there's an irrigation dam just below the park.
Lake Cascade
Lake Cascade is a popular destination for camping. The lake is 75 miles of Boise and will probably take one and a half hour to drive there from downtown. You will find many beachfront campgrounds around the lake. Camping is a good way to extend your trip if you feel like staying longer. Paddle boarding is a great way to explore the beauty of the lake. The view of the sunset on the lake is magnificent, so you may consider bringing your phone or camera to get a few great shots while you are on your paddleboard. You can also consider fishing here but note that fishing in Idaho requires a valid fishing license. If you are also into hiking or biking, there are mountains and trails around the lake that you might find fascinating. The nearby Payette River is a renowned whitewater paddling spot. But some parts of the Payette River are really dangerous for paddleboarders so be sure to talk to the locals before you enter the water.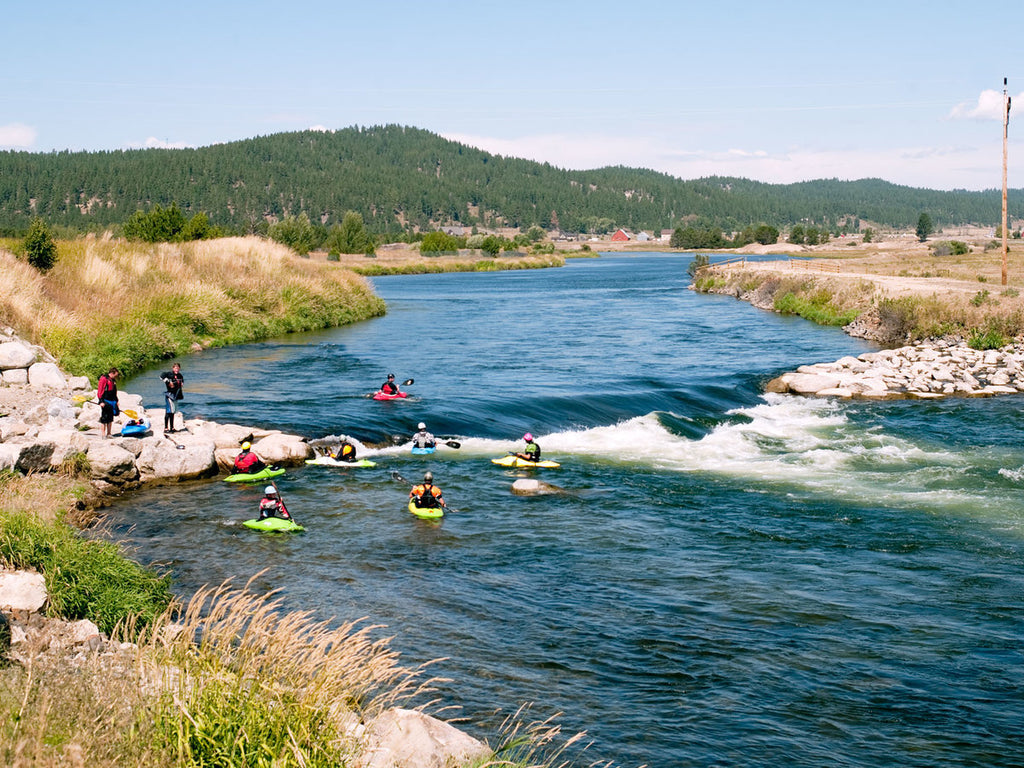 Redfish Lake
Redfish Lake is considered one of the most beautiful destinations for stand up paddle boarding in Idaho. For those who are looking to have a leisure day of stand up paddle boarding, this is the place to be. The Sawtooth Wilderness provides a beautiful view. When you want to take a break, you can have a treat at their gourmet restaurant. While standing on your paddle board, you can see the crystal clear water as well as the magnificent mountain peaks. If you like the view here and feel like staying, there are many campgrounds here for you to extend your stay.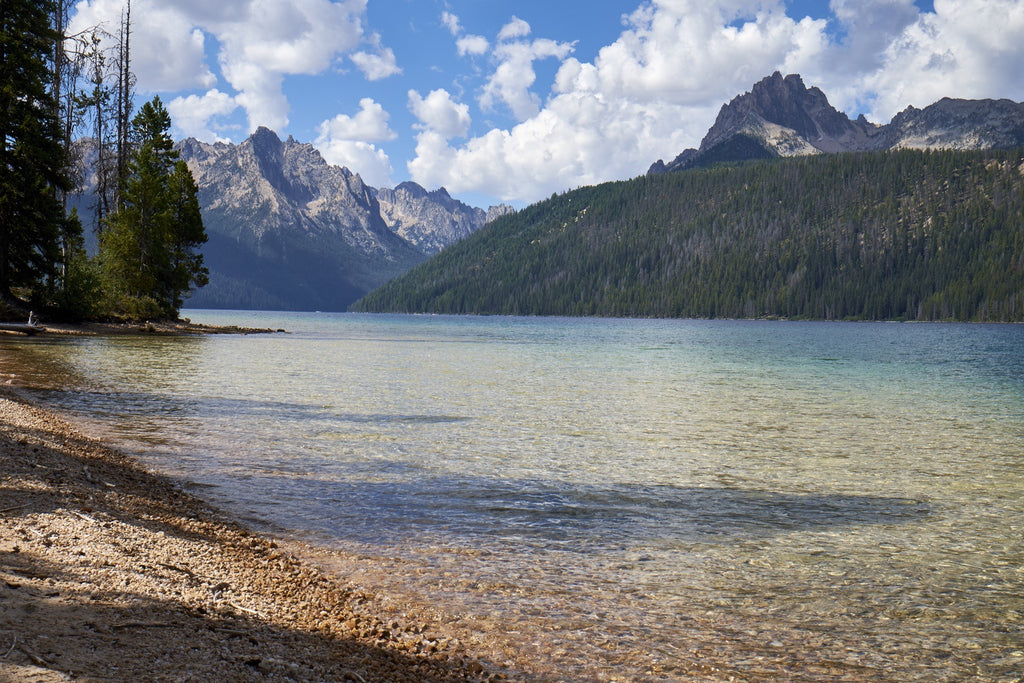 Paddle boarding in Idaho can be more enjoyable than you'd think. All of the above-mentioned spots are worth exploring. If you have the time, be sure to check them out.
---