The Best Places for Paddle Boarding You Can Find in Portland, Oregon
Many of you may not know, but Portland is actually one of the best cities in Oregon for stand up paddle boarding.
The city is blessed with some beautiful bodies of water for stand up paddle boarders of all skill levels to enjoy stand up paddle boarding. 
In this post we will show you some of the best places you can find in Portland, Oregan for stand up paddleboarding.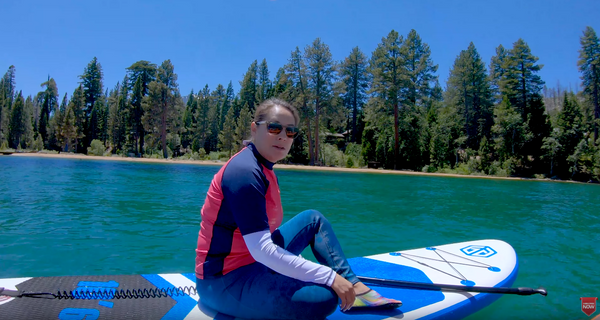 If you live in Portland, don't miss out on these wonderful places. Get yourself a wonderful iSUP board and have fun.
The Oregon Coast
It will take you 90 minutes to drive from downtown Portland to the Oregon Coast, but it'll be worth it. After arriving there, you will think the place is made for water sports. On a good day with great weather, you can't really find another place that can beat the Oregon Coast for stand up paddle boarding. So it's suggested that you check the weather first before starting off. If the weather is suitable, don't hesitate to pack your SUP gear and head out.
The Gorge
The perfect spot for a SUP adventure. It's a hot spot for paddle boarding and a lot other water sports. When exploring the river on your stand up paddle board, the beautiful view along the river is going to amaze you. Actually, it's been praised as one of the best paddle boarding spots in Oregon. If you prefer to have a casual SUP trip with great scenery to enjoy, The Gorge is the place to be.
Willamette River
If you want a leisure session of stand up paddle boarding Portland has Willamette River for you. The Willamette River is ideally located at the center of downtown, which makes it one of the most popular spots for recreational activities for locals. With a destination that can be easily accessed, people would come here and paddle board or kayak all year round. 
Timothy Lake
Oregon is never short of beautiful lakes for water sports and Timothy Lake is one of those lakes that you would definitely love to go paddle boarding on it. In a good day with good weather condition, you can enjoy a quiet and peaceful session of paddle boarding without much disturbance. If you prefer to enjoy a few moments of solitude on your standup paddleboard, don't miss Timothy Lake.
If you like paddle boarding Portland is actually not a bad place to be. It's got some decent paddle boarding spots that are able to give you a unique and unforgettable SUP experience. Make sure you get the right SUP gear and use them to the fullest. As a footnote, try getting your paddle boarding gears from a brand with great reputations, like Goosehill or redpaddle, to enjoy a great day on the water.
There are a lot of wonderful places to go paddle boarding in the world. People admire paddle boarding in Europe but it's actually not the only place in the world you can enjoy paddle boarding. Portland alone can easily satisfy the needs of most paddlers. 
---