Best Places for Paddle Boarding Beginners in the U.S.
Paddle boarding is now one of the most popular outdoor activities in the US and it's normal that you want to give it a try. There are numerous wonderful paddle boarding spots in America but not all of them are suitable for beginners. Here we've listed 5 of the best spots for beginners to try paddle boarding in America. If you want to give paddle boarding a try, these are the best places you can go.
Content Table
Best SUP Spots for Paddle Boarding Beginners in the U.S.
1. Lake Tahoe
2. Lake Powell
3. Hoover Dam, Nevada
4. Grand Teton National Park, Wyoming
5. Twin Lakes Park, Colorado
Lake Tahoe
Lake Tahoe is one of the most beautiful places for paddle boarding in America. The beautiful moutainous backdrops surrounding the lake make it an enjoyment to paddle on the lake. And it's also a place that's suitable for all skill levels. Beginners can have a great time paddle boarding on Sand Harbor which is easy to access and has shallow and calm water. The temperatures are relatively low year round so you might want to dress warmly when you paddle there.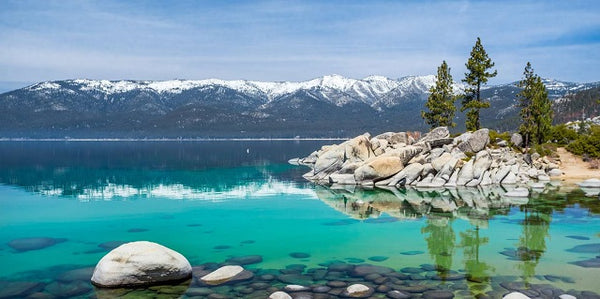 Lake Powell
Paddling through canyons and red rocks is a unique and magical experience, which is why we think you should paddle on Lake Powell. Technically, it's a man made reservoir, but it's so large that it'll probably take more than a decade to see every corner of the lake. The water is calm and warm so you can not only paddle but also swim here. Beginners can enjoy the majesty of paddling through canyons and the wonder of being on the water in the desert. It will take longer than you'd expect to get to Lake Powell, but you are guaranteed to have a quiet and enjoyable paddling session here.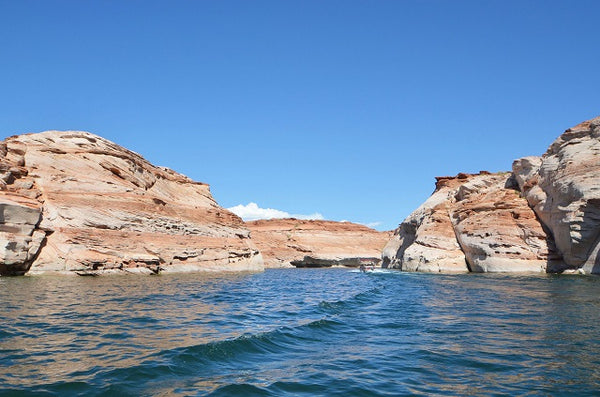 Hoover Dam, Nevada
The Hoover Dam is a famous tourist attraction here in Nevada. Lake Mead, the Hoover Reservoir and the dam itself are all great places for paddle boarding. The water is very calm, making it easier for paddlers to balance on the board and build up confidence. You can even find vendors around providing SUP rentals and SUP lessons. You can also consider going on a guided tour down the reservoir to the cool south cove and Colorado river to see more of the Grand Canyon area.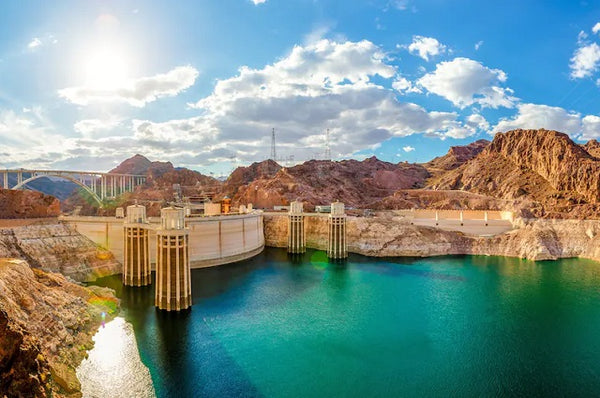 Grand Teton National Park, Wyoming
The Grand Teton National Park is another place that can take years to explore. There are over one hundred lakes in the park offering different paddling experience. You can always find a suitable place to paddle no matter your skill level. For beginners who just want to have a peaceful paddling session, head over to Two Ocean Lake or Emma Matilda Lake where you can enjoy the view of the beautiful backdrops of mountains without having to deal with boats.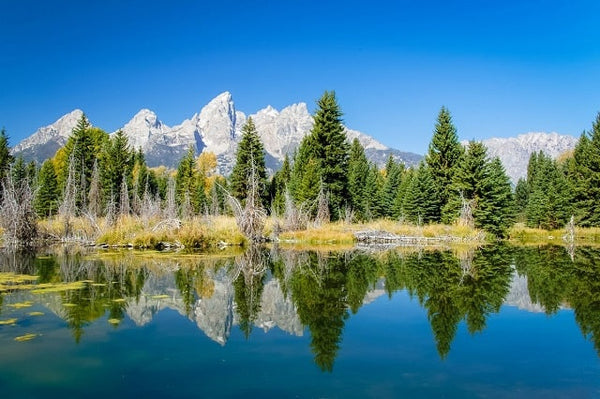 Twin Lakes Park, Colorado
Twin Lakes Park is a hotspot for local residents to go paddle boarding on the other side of Independence Pass. The tranquil and laid back waterways are very suitable for beginners to have a safe and fun paddling session. The natural park was named for the two glacial lakes that cover the valley floor - which also happens to make for a very relaxing and covered spot for paddle boarding.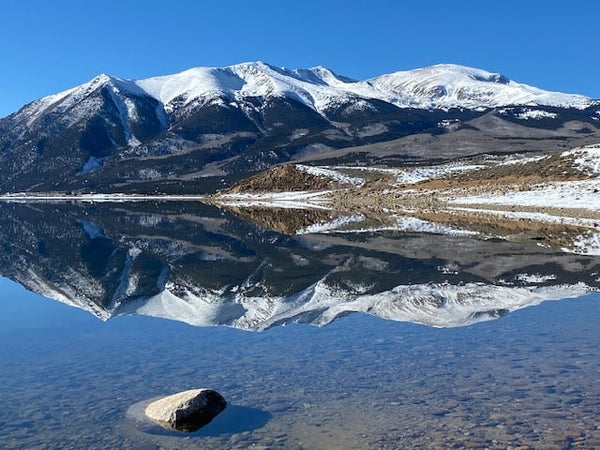 Paddle boarding is easy to learn and a suitable paddle board would go a long way to making the learning process even easier and more enjoyable for you. If you are still trying to find a suitable SUP for yourself, be sure to check out Goosehill Sailor All-around. It's one of the best all-round boards in the market and a great choice as the first SUP board for a beginner.
---