Fancy Design of Water Paddle Board!
Table of Contents
1.Motorized Paddle Boards
2.SUP LED Lights
3.Modular Paddle Board

Stand up paddling has been the trending water sports in the last few years. As technology continues to update and players' needs change, paddle boards are becoming more diverse and functional. 
If you are a paddle-boarder, you must be interested in upgrading or modifying your paddle board. In addition to seeking high quality of basic equipment, it mingt be interesting to knowledge in some creative designs. Now, let me introduce three unique paddle-board designs to enrich your paddle-board life!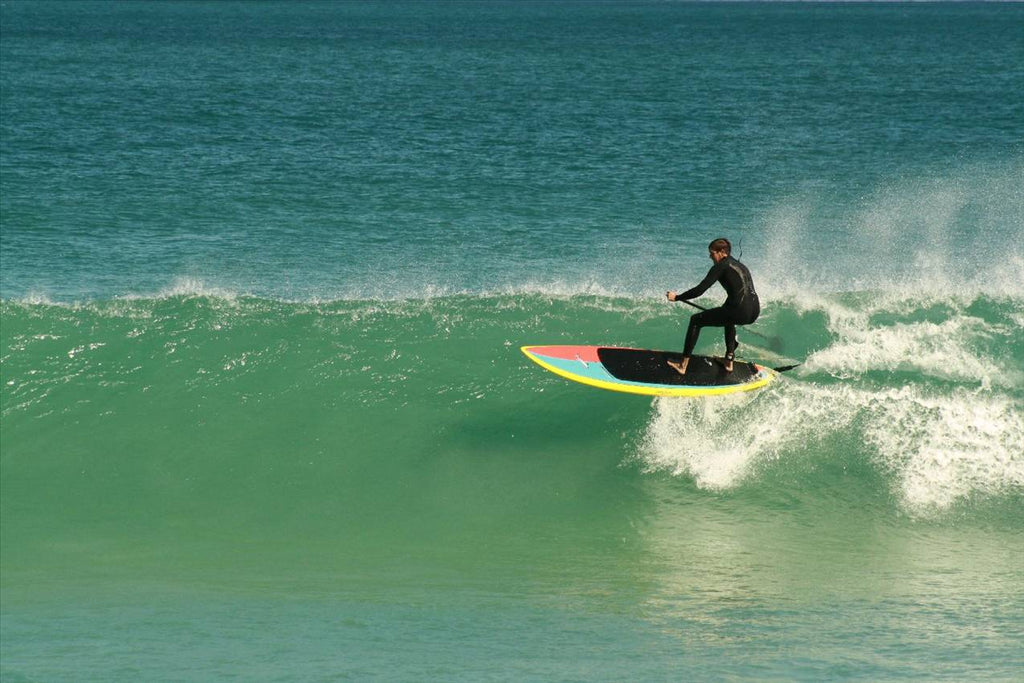 Motorized Paddle Boards
In general, the design of the inflatable paddle board is closely related to the fins, which act as water intercepts and speed up the stroke of the blade. However, have you ever imagine that there could be an engine to motorize your board working as an e-bike on the water? That will be an interesting and fancy idea, right?

If you want a little more action to your paddle board, then the Scuba jet SUP motor is the right solution for you! A paddle board motor assists you when currents and winds kick up, especially when appealing to tandem paddle boarding tours and fishing expeditions.

So, what is Scuba jet?
Originally designed to be used by scuba divers, the Scuba-jet has an adaptor set specifically designed for small water crafts such as paddle boards and kayaks to help propel them through the water. It might seem a bit overkill for an electric paddleboard accessory but it's surprisingly useful and a lot of fun!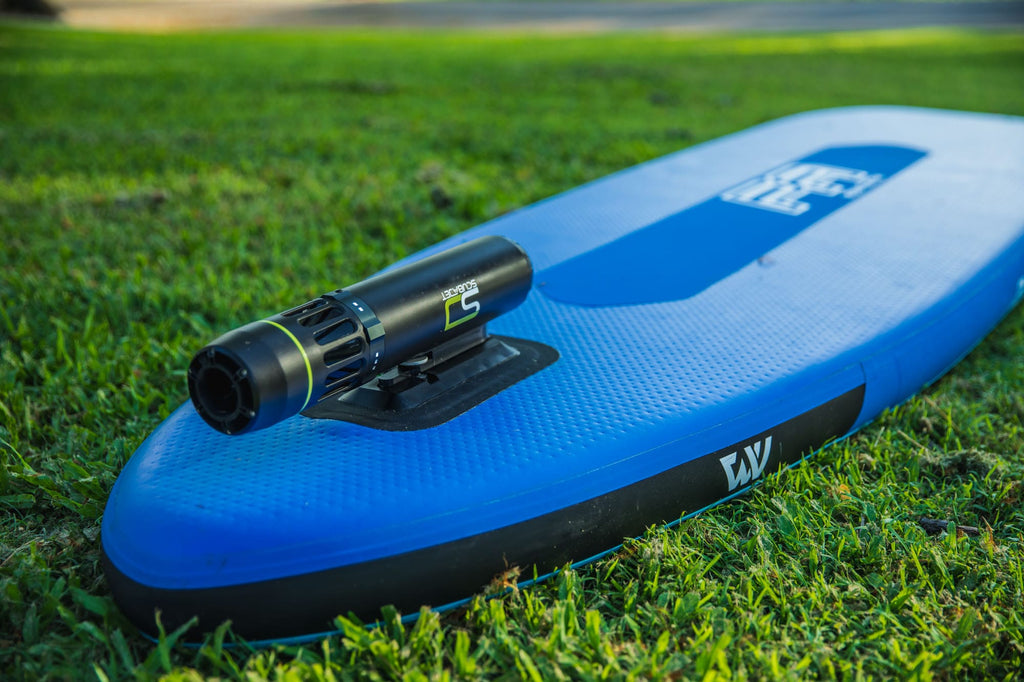 The Finbox adapter is compatible with most of different types of SUP boards and the SCUBAJET can be used as the motor for SUP in a second. This eco-friendly jet engine is based on emission-free motors and is suitable for SUP and other water sports gear, much like an e-bike is suitable for water.
This is the latest generation of water jets and the impeller technology is newly used instead of traditional propulsion systems without any loss in performance. 360° water intake ensures optimal efficiency, enabling every water sports equipment in high performance gear.

One of the most versatile jet systems on the market is a scuba jet professional motorized accessory that can be used on its own or as an add-on motor to enhance your water experience. It's compatible with kayaks, paddle boards, and can be used as a handheld model that you can use while snorkeling or scuba diving. There are three models, each more powerful than the last, and the scuba jets can last up to four hours.

With its stacked battery system that allows for longer running times, the scuba jet can motorize any paddle board. Wireless remote control power and control the scuba jet, which can be worn on the wrist and easily controlled. The Scuba Jet is great for water sports fanatics, and with a wide range of accessory controls, it can be used as an adventurous accessory in kayaking, while freediving, snorkeling, scuba diving, and stand-up paddleboarding.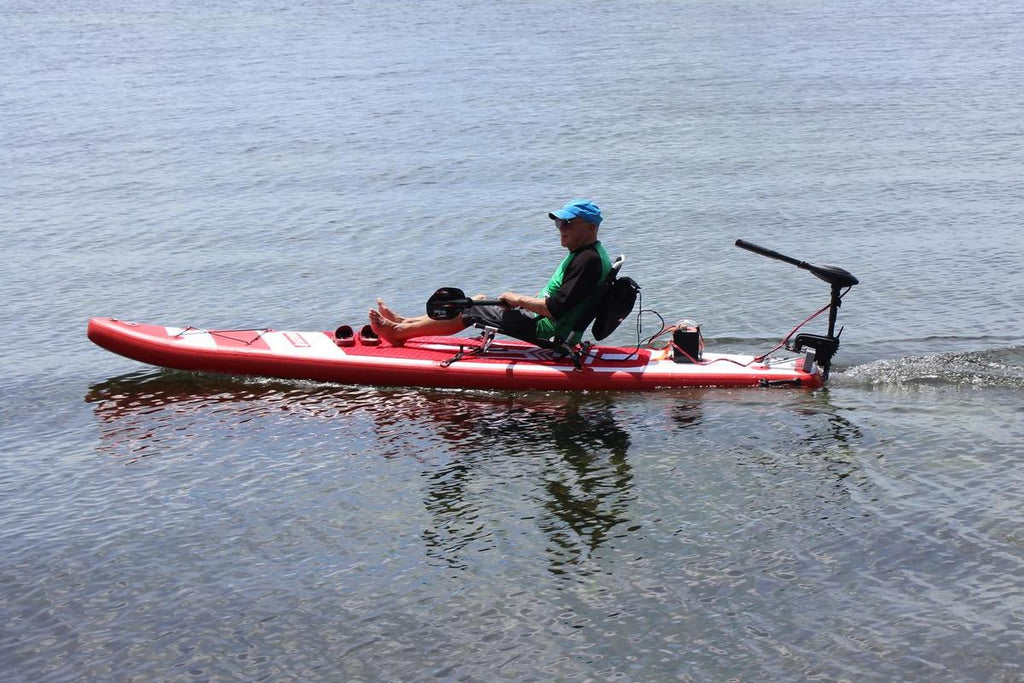 SUP LED Lights For Night SUPing
Night paddle boarding is one of those things that you have to experience as a paddler. But it is also risky because you can't see well in the dark. That is why you need SUP LED lights.
The SUP lights are an amazing accessory for any paddler who plans on being on the water after dark. They are easy to use and bright, ensuring that you are visible to other water users.

Generally, there are three bright lights: green, red, and white. They are super easy to attach to your SUP and are great for other vessels too including kayaks and canoes.

For some products, the lights have four modes–fast flashing, slow flashing, full brightness, and half brightness. You can switch from one mode to another with just one touch.

Currently, the light system includes adjustable straps for attaching to the board. It is made in such a way that it doesn't affect the movement of your board in the water.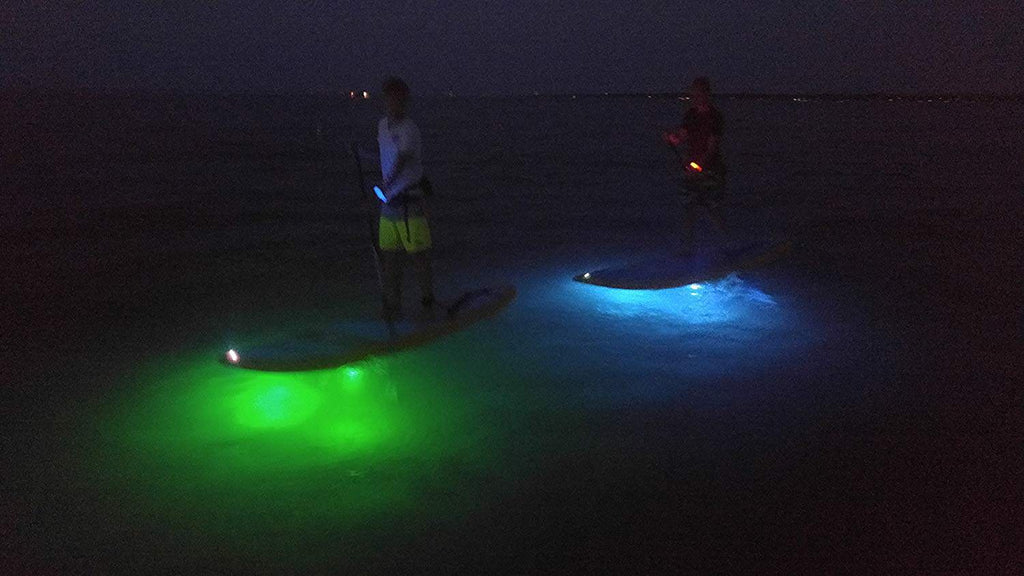 Modular Paddle Board
Inflatable paddleboards were invented to make them easier to carry around, since hard boards are often hard to place. So have you ever thought about combining the best of both types of paddleboard? Now, there's a company that has this idea. Let's get to know them!
In line with the portability and storage convenience of the design guidelines, the Easy Eddy Paddleboard is made up of three parts, which can be assembled in a minute. It is transportable inside most cars and SUV's, store in condo, and apartment or boat.
As a three-piece modular hard paddle board, there is an attractive design point of Easy Eddy, that is its storage space. It's a built-in storage which is able to present the ability to keep your little things dry, such as your phone, keys, and even your shirt.

Besides, Easy Eddy made out of the most recycled plastic on the planet weighs in at a lightweight 35lbs compared to the 50 plus pound weight of other plastic boards, which is more friendly for most paddlers to carry it to play.
---