Where Can You Go Paddle Boarding In Kansas - Goosehill SUP
Table of contents
1.O.J. Watson Park
2.Clinton State Park
3.Kansas River Water Trial
4.Santa Fe Lake
5.Shawnee Mission Park 
Kansas is an inland state but that doens't mean you can't find a nice place to enjoy paddleboarding. Kansas River, for one, is worth exploring on a stand up paddle board. There are a lot of wonderful places you can find in Kansas to paddle on if you do research into the state. Here are some of the best spots to go paddle boarding in Kansas.
5 Most Wonderful Spots for Paddle Boarding in Kansas
1. O.J. Watson Park
This 119 acre park is one of the biggest parks in Wichita and a paradise for recreational activities. It offers a 40-acre lake for you to do all kinds of water sports like kayaking, canoeing, paddleboarding on it and the renowned yellow brick road to take a slow walk on.
Inside the park, you can also find some activities for the kids like a miniature train ride and pony rides, which all have a small fee. If you are traveling to Wichita and didn't bring your SUP board, there are rentals of paddleboards and kayaks available in the park. Here you can have a great time paddle boarding with your family in a scenic environment.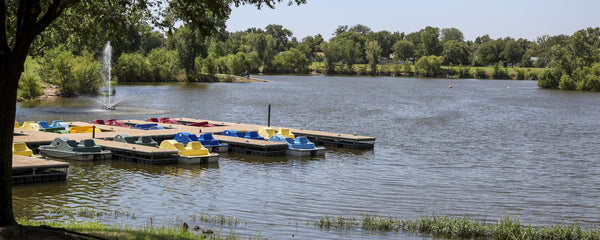 2. Clinton State Park
Built in the mid-1970s, Clinton State Park is a relatively new state park operation. The park has over half a million visitors each year to enjoy the natural beauty of the park which is available all year round. The 1500 acres of land is worth spending time exploring.
You can find people doing all kinds of outdoor activities here like hiking, camping, mountain biking, sand volleyball, swimming, and of course, paddle boarding. The park amenities are there to help you whenever you need them.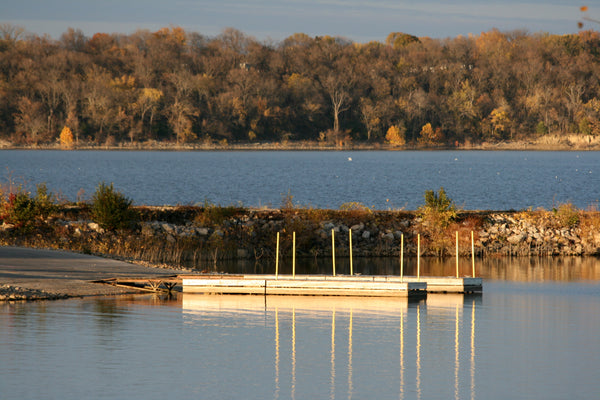 Located on the north side of the magnificent Clinton Lake, Clinton State Park gives you easy access to clear water surrounded by stunning views.
A word of warning, though, it can get kind of windy, so paddling with partners is a better way to enjoy paddleboarding in this place. But it also makes for a great place to practice your SUP skills and make progress.
3. Kansas River Water Trial
The Kansas River extends for 173 miles from north-central Kansas to the Missouri River. It's one of the longest prairie rivers in the world. The river is inhabited by all kinds of wildlife and filled with places for various kinds of recreational activities.
No matter if you are a native or a visitor to Kansas, the river can be a great way for you to explore this beautiful state. Get on your stand up paddle board and you can view the place at a completely different angle and experience the unique charm of nature. When paddling along the river, you can get pretty close to the birds and other wildlife that inhabit the river. You can have a pretty adventurous trip on the Kansas River.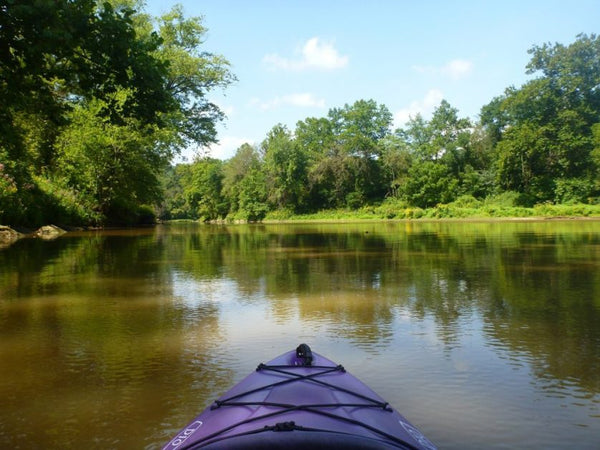 As is said previously, the river is pretty big, and the weather in Kansas can change very quickly, so it's recommended you do research into the weather before coming here to paddle and bring company instead of paddling alone.
4. Santa Fe Lake
Santa Fe Lake is a wonderful place for recreational activities. Not only can you paddle here with your family and friends, you can also go camping, swimming, fishing, etc. The sandy beaches of the lake provide you with natural shelters against the boat traffic when you are paddle boarding.
The scenery of the lake is magnificent. Around the lake you'll see beautiful views like the towering cottonwoods, all kinds of wildflowers and plants, natural stone shorelines, etc. If you need a place to escape your boring workaday life and get in touch with nature, Santa Fe Lake is the perfect spot.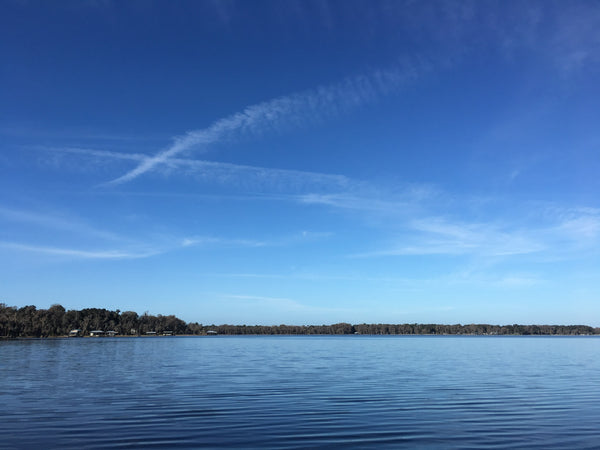 SUP Rentals Nearby: 
Flatwater Fitness & Fun
Website: https://flatwaterfitness.com/
Address: 11367 SW Shore Dr, Augusta, KS 67010, United States
Hour: 
Thursday
Closed

Friday
Closed

Saturday
10AM–6PM

Sunday
12–5PM

Monday
Closed

Tuesday
Closed

Wednesday
Closed
Phone: +13167128795
5. Shawnee Mission Park
Shawnee Mission Park has a 120-acre lake in it to make it a hotspot for recreational activities. Out on the lake you can find people kayaking, boating, swimming, fishing and paddle boarding.
If you are bringing your family or friends to the park for a relaxed weekend, consider reserving a shelter in the back. The Shawnee Mission Park has 11 shelters of different sizes available for activities like parties or family reunions. In case there are members in your trip who want to fish, note that certain permits are required to fish here.
There are just so many places you can go for paddle boarding in Kansas. The beautiful parks are not only for paddle boarding but also other fun activities, too. Isn't it nice to escape from your everyday life once in a while and enjoy a little time alone or with family on a paddle board?
---